Written by Kim, Contributing Writer
If we're honest with ourselves, SAD eating (eating the Standard American Diet of refined, processed, convenience foods) can be pretty easy and comfortable. Healthy eating, in contrast, can seem pretty overwhelming. Planning for three meals a day, from scratch, plus snacks, everyday! How's a mom to manage it?!
I encourage people to break it down. First of all, most families (healthy eaters or not) tend to stick to a limited number of recipes that they use over and over.  Family favorites seem to form the base of a menu with occasional special-occasion dishes and new recipes rounding it out.  Many people settle into a routine with breakfast- perhaps 2-5 different breakfasts repeated over and over.  Lunch also tends to translate into another 3-5 options.
Dinner, the main attraction, usually has a little more variation.  But, surprising to most, the average family has just 7-12 different dinner menus that they cycle through repeatedly.  So, if you consider that you just need to find 7-12 great wholesome dinners to settle into as your new healthy dinner standards, it just doesn't seem quite as intimidating, does it?!
Create a recipe shelf or binder
One of the best tips I can share is to intentionally collect all your new wholesome recipe staple recipes into one location. "Back to School" season is a fun and motivating time to start something new like this (and it gives us another excuse to head to the store for more fun "back to school" supplies!).
Choose a special binder (for full page print-outs of recipes) or a photo album (where each spot is perfectly sized for recipe/index cards). The key is to intentionally put all the recipes you want to regularly include in your improved diet in this collection spot.
Let's say you like a recipe a friend prepared.  You can easily copy it down and slip it in a sleeve.  Or maybe you've clipped a recipe from a magazine or printed one out from the internet, tried it and liked it- then just slip it into another slot.  Or maybe you like a recipe that you prepared from a cookbook but you don't want to take the time to copy the recipe onto a card.
Still be sure to add the recipe name, source and page number to an index card and slip it in or, better yet, photocopy the recipe and add it to your book.  It's all too easy to prepare a great dish, put the cookbook back up on the shelf and forget about it.  This way, though, you've got a great reminder of another tasty dish you can prepare.  This binder/album becomes a handy collection place for successful wholesome recipes.
You might find it beneficial to break the binder/album into sections- breakfast, lunch, salad, entrees, desserts, special occasion dishes, etc.  This single collection spot allows you to keep all your new "healthy lifestyle" recipes at your fingertips and you'll find it encouraging as your options for healthy meals grow in number before your eyes.
It is really important to write down all your successful recipes no matter how simple they may seem, because if you don't have a written record of it, it will too likely become a lost memory.  Even something as simple as "grind up flax seed as a smoothie topping" or "puree cored apples in blender with a little cinnamon to make raw applesauce" or simple directions for preparing a common dish like hot oatmeal.
A lot of times it is the simple dishes that we thoroughly enjoy, but if we don't write them down, we often forget to repeat them.  Even something as simple as "steamed sliced carrots make a great side dish" or a list of the components of a tasty snack mix would be lost if not written down.  I guess, to sum it up, what I'm trying to say is, "WRITE IT DOWN!"
Since we all have different organization and operational styles, not one system works for all in terms of menu-planning. My ebook, Good and Easy Eats, comes with a few bonuses including step-by-step instructions for two different menu planning systems I've developed. You'll probably be able to quickly determine for yourself which system would be a good match for you and your family. Both systems only require a stack of sticky notes or index cards to develop.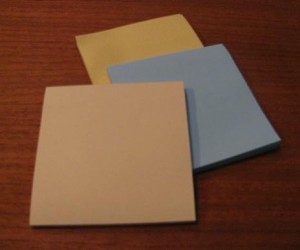 One involves developing a regular repeatable monthly menu. The benefits of this plan is that it doesn't require any weekly planning- you just keep with the plan. The downside is that it can be less flexible and adaptable.
The other system involves using set dinner themes. After you develop recipe categories for each evening of the week you choose meals from each category that fit with items on hand or purchased. For this reason, it is a very flexible and adaptable plan, but on the downside it does require a small amount of weekly planning.
I hope you might take advantage of the special I'm offering on my Good and Easy Eats ebook (a collection of over 70 simple, family-pleasing wholesome recipes) and get the menu planning system bonus in addition to a free wholesome eating podcast and smoothie tutorial video. All for just $3.99!
And now… a GIVEAWAY!
Enter this giveaway! If you win, you will get Good and Easy eats an ebook (note: an ebook, not a printed book).  There will be 3 Winners!
Just use form below:
What's your favorite food to make homemade?