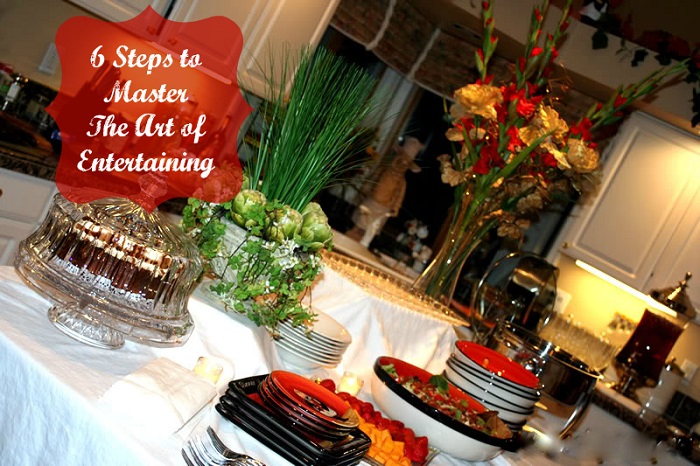 Written by Kari, Contributing Writer
Gathering with family and friends is a big thing during November and December and I'm all about celebrations. I enjoy going to them, but I absolutely enjoy hosting them.
I probably got the entertaining bug from my mom who knows how to throw a good celebration. Never did a detail slip by her: the décor, ambiance, music, lighting, food…everything that can be recognized by the five physical senses were always taken care of. Those are the kind of gatherings I long for. Going to someone's home (or wherever they have the event) and feeling like you walked into the first class dining room on the Titanic!
Have you ever been to an evening get-together where there's only a bowl of chips thrown on the table, there's a loud television in the background and all the overhead lights on in the house? Maybe you have, but you've never really noticed? These are the things that stand out to me when I go somewhere for a party, because I truly believe there is an art to entertaining. I also believe that God has instilled the spirit of hospitality in people – if we would only tap into that part of us and do everything in the same manner Jesus would – the absolute best possible way!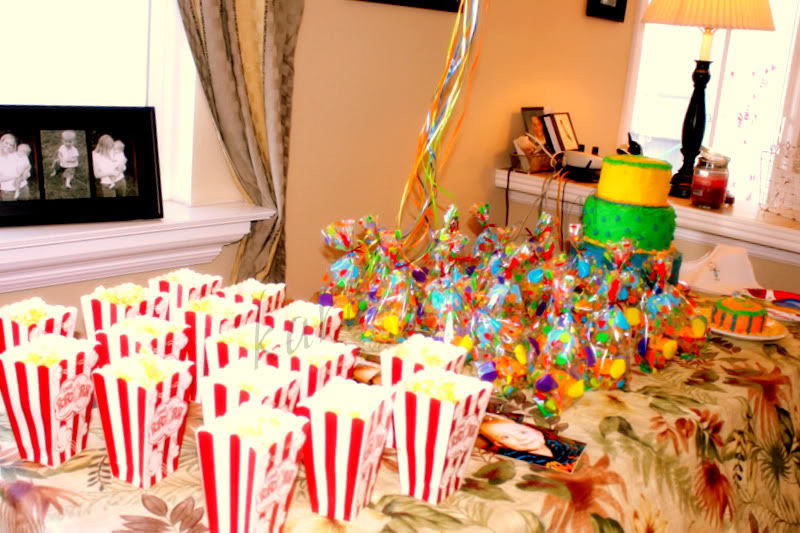 6 Steps to Entertaining:
THE WELCOME
When hosting a party of your own, remember that having people in your home is an honor and you should treat them like royalty! The invite will be the first impression of your celebration, so put some thought into this. Even if you go the Evite way – you can still make it personal and inviting. Make their first impression of your home a good one that can set the stage for the rest of the night. If your guests are tripping over a bunch of stuff thrown all over the porch or they're wading through dead leaves on a dark porch – it's not the best way to greet your company. Make sure the parking areas, driveways and walkways are all clear and well lit! Especially when having elderly guests. Glass jar luminaries or solar lights are a great way to light a walking path. Make sure the porch light is on! Once that front door opens they will be hit with one of three things: an inviting atmosphere, a sterile atmosphere or a chaotic atmosphere.  Let's shoot for the first: an inviting atmosphere.
THE LIGHTING
Don't turn on all your overhead lights and make your home feel like a hospital – fluorescent lights and fan lights will probably be too bright unless they are on a dimmer. It's not an office party – it's a party in your home! Instead, turn on lamps, torchieres and dimmed recessed or track lighting. This will give it a warm, cozy and inviting feeling or mood – hence the term "mood lighting." It definitely is more relaxing and can keep people from feeling anxious.
THE SOUNDS
Turn the TV off (unless of course they are there for a football game) – and keep it off for the night! This will 'force' people to interact – which is not a bad thing. In fact, we don't do enough of it these days. Have music playing loud enough to hear it, but not so loud that you can't hold a conversation without yelling or straining to hear. Make it background music – not front row concert seats. Let's say it's a Christmas party – put on a mix of Christmas music from Perry Como to Michael Buble to Charlie Brown's Christmas. Your guests will enjoy it!
THE SCENTS
If you are not cooking or baking food – then you should have an essential oil diffuser or simmer pot going to have a pleasant scent throughout your house. When you get a house full of people – you never know what your house will end up smelling like – so take charge and create a pleasing atmosphere for everyone there. Make it coincide with the time of year. This time of year  people enjoy the scents of cinnamon, cloves, vanilla, ginger, pumpkin, pine, rosemary, etc. Our senses play a huge part in how we interpret a situation. Do all you can to make it pleasant for people. If you are baking or cooking, your house will already be filled with great smells!
THE DÉCOR
Now this doesn't have to be extensive, but if it's a celebration of a holiday or special occasion, try to have something up to represent that. Even if it's topiaries on the food table or candles lit around the rooms you'll be hanging out in. Autumn surrounds us with pumpkins, scarecrows and all things harvest – which provides great décor. Coupled with the dim lights and music – the décor will surely stand out! Photos albums are always popular – so setting a couple out for people to flip through is something you could do that serves as décor/accessories yet gives your guests something to do and talk about.
THE FOOD
Last, but not least, if you have invited people over for an evening or any time of day that will have them at your home for a few hours – have foods and drinks available! I have to say that it is a pet peeve of mine when you go to a gathering and there is nothing to drink and everyone has to grab chips out of one small bowl. I might be considered a party snob – but I guess I think we should all put more thought into how we treat everyone who walks through our door. I must be old fashioned like my grandparents. If you drop in, they'll feed you even if you tell them you're not hungry. Grandma will whip up something on the stove for you within five minutes. Nobody comes to their house and leaves with an empty stomach. In the same manner, we should have several options for our guests in case they do get a little hungry or they need something to drink. Let's face it – entertaining usually centers around food, so keep that tradition alive. If it's a cold night, along with appetizers, you can have a slow cooker with chili or chicken noodle soup on hand to warm your guests up! Those are both simple and easy. If you know of anyone with food allergies or a food intolerance, it is such a wonderful gesture to have something that they'll be able to eat (nut-free desserts, grain-free dishes, gluten-free bread, etc.) Your guests will truly appreciate this gesture – and what better way to get conversations going – around the food table!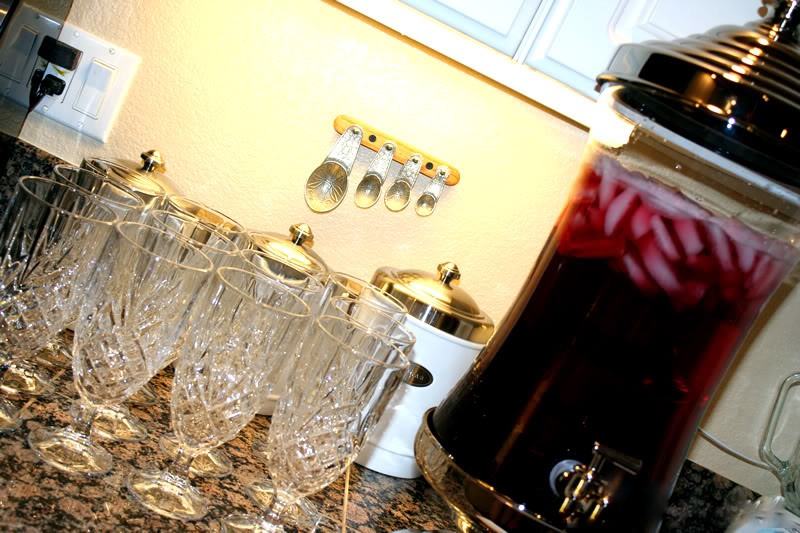 I promise you – entertaining can be fun and it can be a wonderful ministry to family and friends. It's wonderful to be a blessing to those you love by treating them with worth during the approaching holiday season! Incorporating a welcoming home, healthy food and a joyous and contagious personality – people will love coming to your home! We are blessed to be a blessing and I intend to make my home a place of ministry.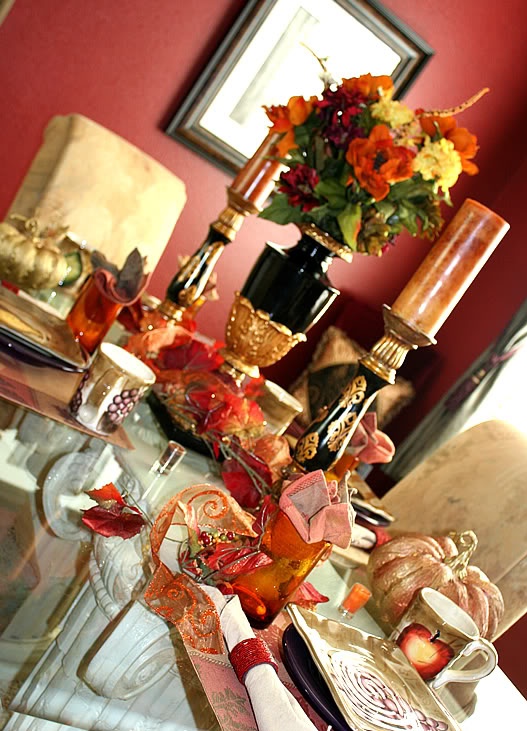 Have a wonderful Thanksgiving! Enjoy spending time with your family and friends! And make your life A LIFE WORTH LIVING!
Do you like entertaining? What do you think is the hardest/easiest part about it?