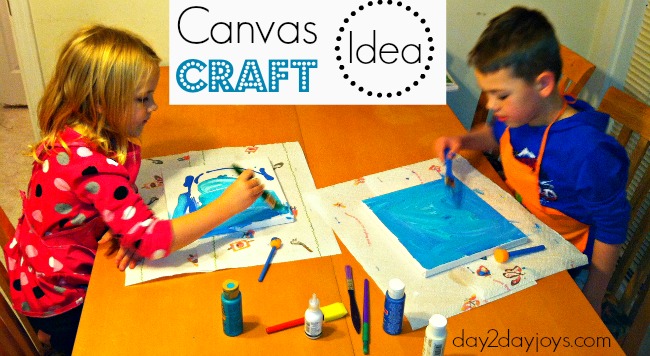 With all of these snow days lately, it's great to have some easy craft ideas to make with your kids. I love doing crafts and so do my kiddos. What kid doesn't love painting?
If you keep some canvases or even just paint paper, paint, and paint brushes on hand, this is a very simple craft to pull out to make on those "snow days". And I love these because you can add your favorite bible verse or saying and decorate your home! Or even give as a gifts.
Here's an EASY Canvas Craft Idea: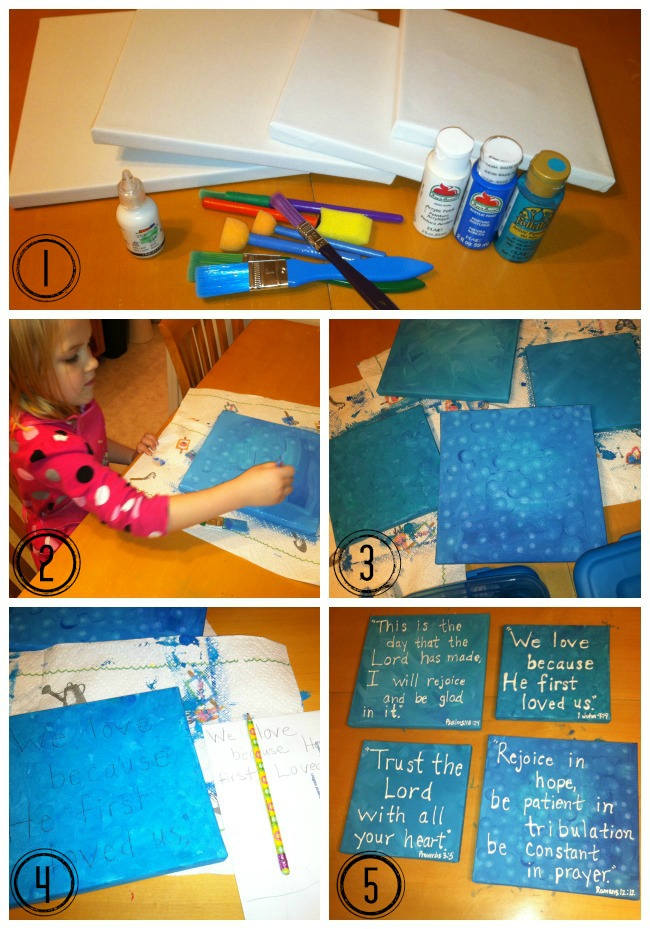 Gather your supplies:
canvas squares or rectangles
favorite acrylic paint colors
puffy paint
paint brushes and/or paint sponges
pencil
Steps to make canvas craft:
Gather supplies listed above
Let your kids help paint canvases. Squirt a couple dabs of your acrylic paint and mix colors together. Use sponge circles to make a neat design
Dry Canvases
Write your verse or saying with pencil as a guide
Use puffy paint to trace words, let dry
Hang your canvas craft on the wall or give as a gift. See, it's almost as easy as One, Two, Three. We actually made these ones for the grandparents this past Christmas, but they would be great for Grandparent's Day, Mother's or Father's Day or Birthdays!

Do you like to make crafts with your kids? What have you made with canvases?