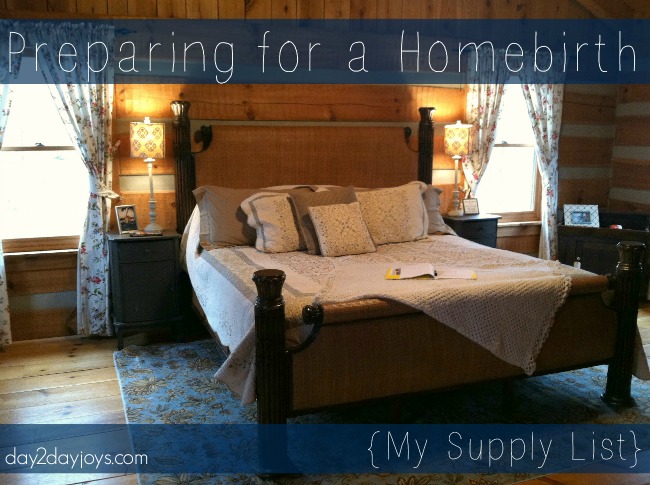 Alrighty folks, I'm 39 weeks pregnant…and counting! It's still unbelievable to me that after our losses the Lord has blessed us and we'll soon meet this little girl or guy!!
Many of my "in-real-life" friends have told me how brave they think I am for having a homebirth, but can I let you in on a little secret… I am nervous, not about something going wrong but about the pain of childbirth. It's been over 5 years since my daughter Julia was born so I can't remember everything… but I'm going to put my "brave" face on and get ready for this!
If you're having a homebirth there are a lot of supplies you should have on hand. Your midwife will give you a supply list you'll need for the delivery day, a lot of the items you'll already have around the house. Most likely she'll have you purchase a birth kit which has all of the medically necessary tools needed as well as a list of supplies need to make the day go smoother, some required and some suggested.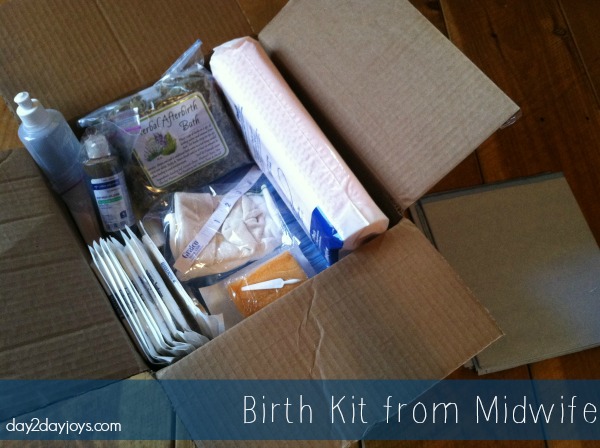 According to my midwife, you should have all of your supplies ready at 36 weeks. Ahem… I just finished mine last week, I would not recommend waiting. You never know when you'll go into labor so preparation is key! (speaking to myself here…ha!!!)
Here's My Homebirth Supply List:
Labor & Birth: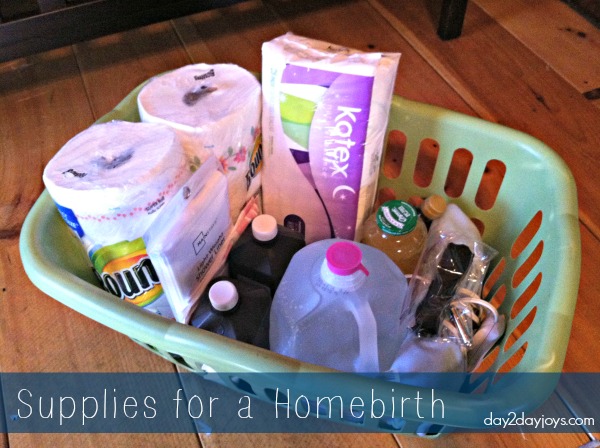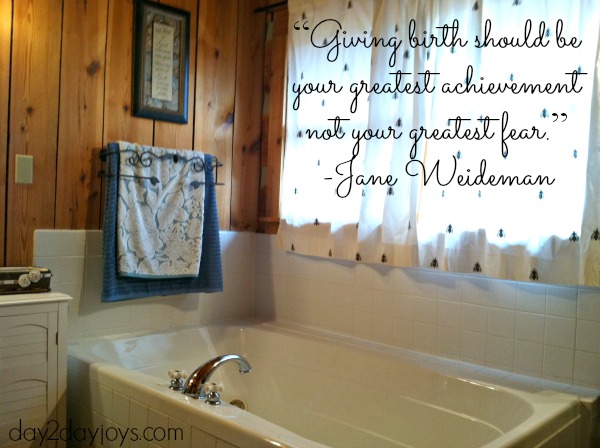 Postpartum:
For baby: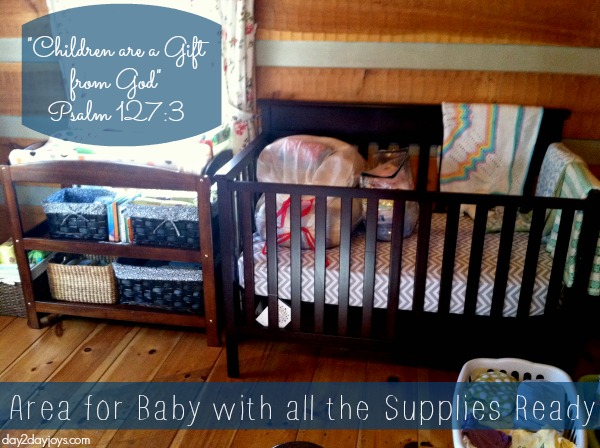 Extras:
camera (and/or possibly a birth photographer)
gift for older children (Big Bro/Big Sis shirt or special kit or gift, I'll be posting the ones I made Monday)
postpartum wrap
ink pad for baby's feet and hand prints
lip balm
snacks for midwife and guests
if possible, food for a couple days prepared (or froze) and ready to cook. And possibly a meal-baby ready (a MOPS friend asked me about this, she said if people want to bring you meals, let them bless you!)
a "Wanna Help" List– I saw this and thought it was great, write down things you would want people to help out with if they asked, tell them there is a list on the fridge
Well, goodness, if you made it through all of that, congratulations! 🙂 Remember, birth is a natural process that has been happening for thousands of years. No matter where you birth, whether it's at home, a birth-center or hospital it's important to have a birth plan to help guide you in your decisions.
Once you have all of your supplies ready, if planning a homebirth, take a sigh of relief! Whew, I'm so glad I can relax now and just wait for the sweet, precious moment when my husband and I get to meet our 3rd blessing from the Lord.
**this post contains some affiliate links, read disclosure policy here
Where did you birth? If you had a homebirth, are there any other supplies you had? Or if planning one, any other suggestions?