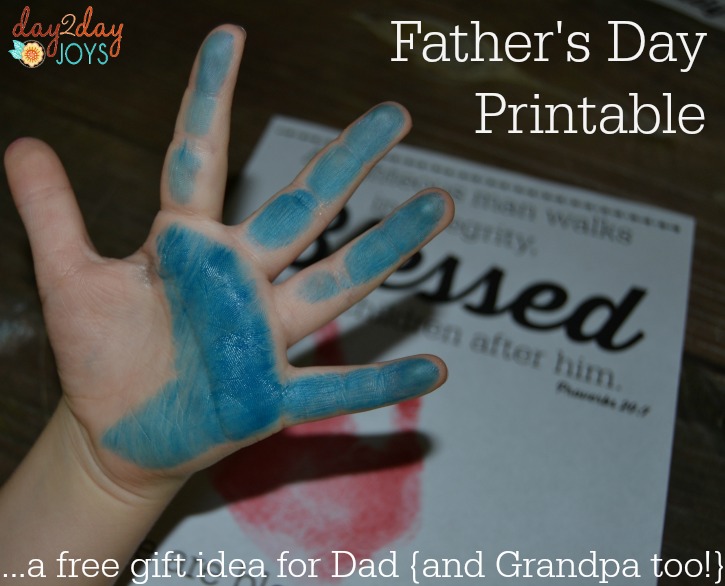 This year is going by so fast (for me!). And so many milestones have already happened in these first 6 short months. I had our 3rd baby at home, our son graduated co-op kindergarten and our daughter is no longer a preschooler after this summer.
We've already passed so many holidays and now it's time for Father's Day!
Almost every year I create some kind of gift for my kids' Daddy. We've had professional pictures taken, we've made a craft canvas, made an ABC book of why they love him, so I've been thinking what I should do this year. After all, he got me a beautiful necklace with rhinestones of the kids' birthstones and other charms.
So I decided to purchase My Dad Rocks tshirts for the kids, we might make this DIY Aftershave for him and we made this Father's Day Hand-print Printable to put in a 8.5X11 (standard paper size) magnetic fridge frame
… and I'm sharing it with y'all! 🙂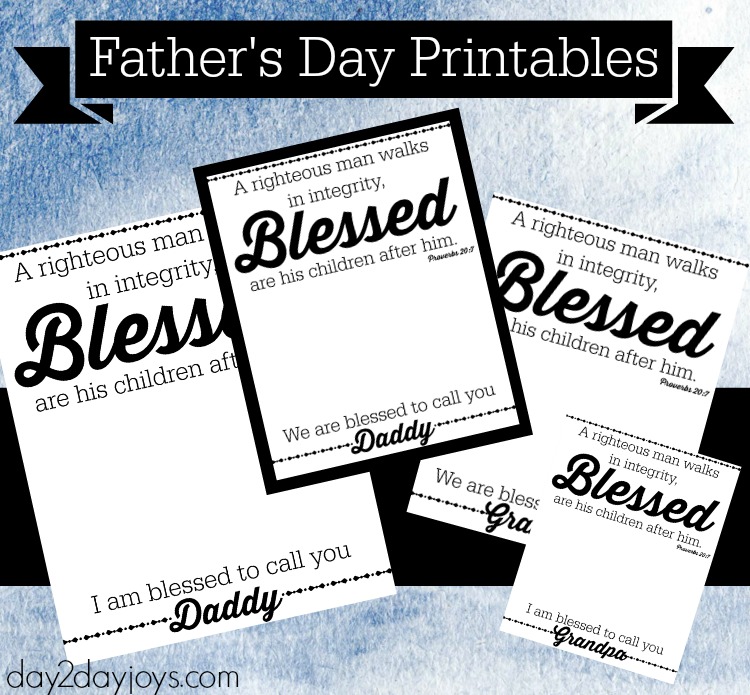 note: Please feel free to use this printable for your own personal use. If you'd like to share this printable with other Moms or friends, please do not share the pdf printable download but this post link. You can also pin it so others can make use of it. 
This printable is based on the verse in Proverbs 20:7:
"A righteous man who walks in his integrity– How blessed are his sons after him."
Get your Father's Day Printable: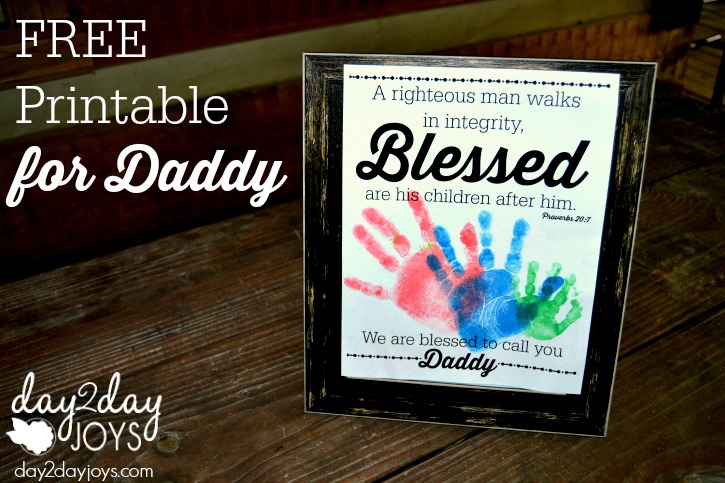 You have a couple of options, you can choose one for Daddy or Grandpa or both! You can print one for each child or if you have one child, choose the I am blessed to call you Daddy/Grandpa printable.
If you have multiple children and want them to put their hand-prints on the same page, choose the We are blessed to call you Daddy/Grandpa printable. I also have a Papaw option too since my kids call their Grandfather Papaw, email me if you'd like it since it is not on this post.
Once you have printed yours, get a stamp pad or acrylic paint
 and add your children's hand/s to personalize it. Write their name/s with a sharpie underneath or on their hand-print for memories if you wish.
Free Printable Download options:
You can also go to Intoxicated on Life for more DIY gift ideas & printables for Dad.
What are you making or giving for Father's Day this year?