Written by Kristen @ Smithspirations, Contributing Writer
*note from Rachel: Kristen first started contributing in May of last year. She's talked about homeschooling (a topic she loves!), freezing blueberries, organization and more! Today she'll be sharing her last post here. I'm sad to see her go, she's on to new endeavors and focusing on her family. I I have been blessed by Kristen and hope you have as well!!  
After researching homeschooling options and approaches years before we actually started formal education (yes, I tend to over-research), I knew that I wanted our homeschool to be focused more on hands-on experiences and less on textbooks.
When it comes to science, a hands-on approach often involves nature study. I'm someone who likes to tinker in gardening, foraging, and herbs, so nature study seemed like a great fit for us!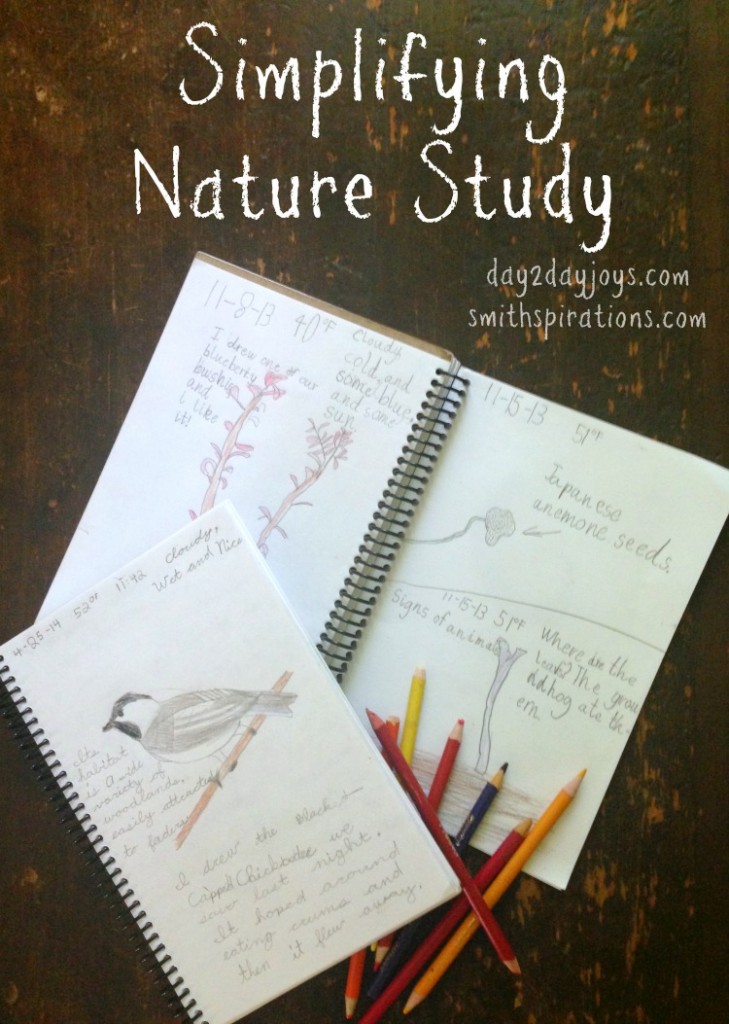 However, during our first couple of homeschooling years, I consistently found myself feeling overwhelmed, lost, and really uncertain with the whole area of nature study. I was never quite sure if I was doing it the right way and our projects took twice as long as I thought they should.
Looking back with a little more experience under my belt, I realize that I made nature study way more complicated than it needed to be.
Nature study can be as simple as spending time outside, finding something interesting, recording it with drawings and words in a notebook, and perhaps researching it later. Sure, you can make it more involved, but if you're not quite sure how to tackle the whole process, those simple steps are the best place to start.
Whether your children are homeschooled or attend school, adding some nature study to your schedule is a great way to learn about God's great creation. Keep in mind these following tips to make sure it is an enjoyable experience for you and your children. 
Go With The Seasons
The seasons offer us a very simple way to organize our nature study lessons:
In the winter, we look for animal footprints in the snow or stick with basic science experiments inside.
In the spring, we study tree buds swelling, signs of the new season starting, and animal tracks left in the mud.
In the summer, we watch butterflies, birds, and insects in the garden, talk about helpful plants, and identify bird calls.
In the fall, we compare seed shapes, examine abandoned nests, and do leaf rubbings (of course!).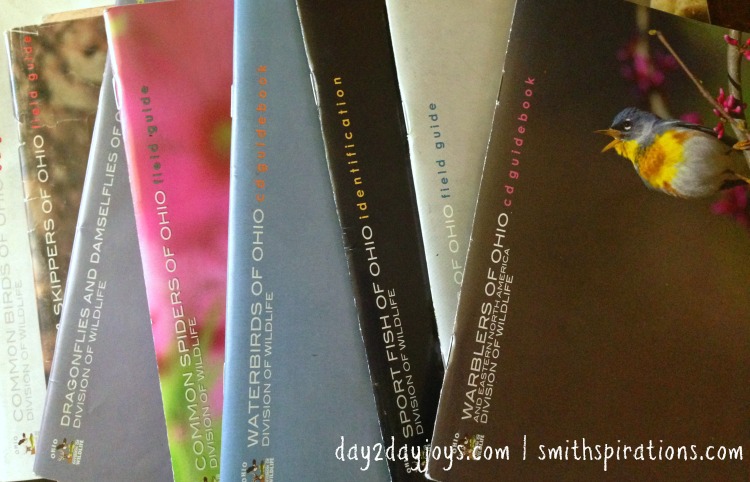 Let Nature Come to You
While field trips to nature parks, zoos, aquariums, and museums are fantastic ways to enrich nature study, so much can be done in our backyards!
Just a simple walk through the yard offers an abundance of plants to be discovered, and many of them are edible or useful. Clouds can be studied, bird feeders set up, and earthworms unearthed all from the comfort of the backyard. Doing nature study right at home helps keep things simple and doable!
Follow Their Interests
Sometimes I suggest a topic to study for our nature study time and my children are less than thrilled. Rather than make it an area of contention, I ask them for their input based on what is available to us that season.
I also try to keep in mind if something has recently grabbed my children's interest. For example, when we had a groundhog lurking in our backyard, we did a couple of nature study lessons on groundhogs!
Stocking a Nature Study Tool Chest
You really don't need many special tools for nature study, but certain materials will make the process more exciting and educational for your children. I like having these simple materials on hand:
Inexpensive blank spiral sketchbooks serve as nature study journals
Colored and graphite pencils are used for nature journal entries
Magnifying glasses help see simple details and are just plain fun to use
Simple microscopes show smaller details but are easy on the budget
Binoculars allow us to observe animals up in trees or off in a field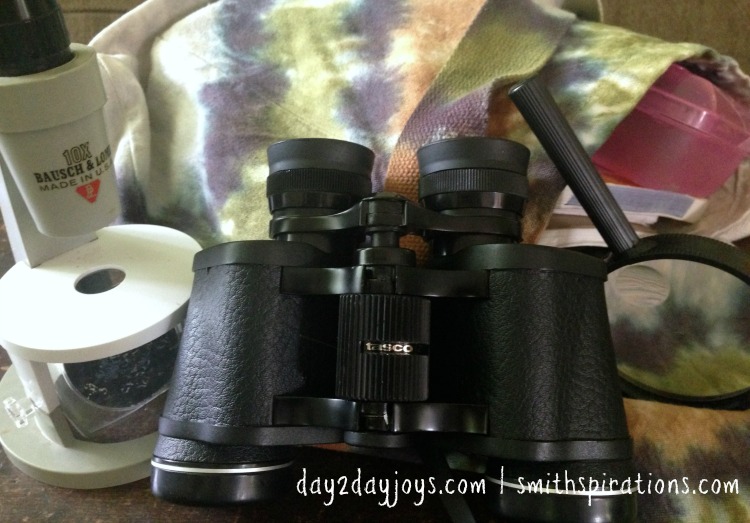 Keep Some Good Nature Guides on Hand
Nature guides are our go-to when doing nature study! In fact, we have a fabric bag that we keep stocked for our nature study time that holds nature study journals, pencils, and a big stack of small nature guides. When we do nature study, the bag comes along, and so much information is right there with us!
My top suggestion for finding nature guides is to check with your state's department of natural resources. In Ohio, I can write in for free nature study guides sent right to me as a home educator! We rely heavily on these, as well as other resources from the department.
This book (affiliate link) provides a lot of basic information that will apply to most of the Unites States. We also keep it in our handy nature study bag so it's always with us when we head out.
Take advantage of these summer months with some simple nature study with your children!
Do you do nature study with your children? What tips do you have?