Written by Lisa @ This Pilgrim Life, Contributing Writer
A couple of years ago, my oldest child started doing art projects and I found myself needing a place to be able to display his work.
I have strong aversions to clutter and I was hoping to figure out a way to display our kids' work that would keep our home looking tidy. Just as important, I wanted our kids to know that we valued their work and enjoyed being able to show it off.
Soon after, I was perusing the aisles of one of my favorite stores (Goodwill!) and I found a large black frame with a plastic front. The picture inside wasn't important (I discarded it later on). The frame would be perfect for displaying our kids' art.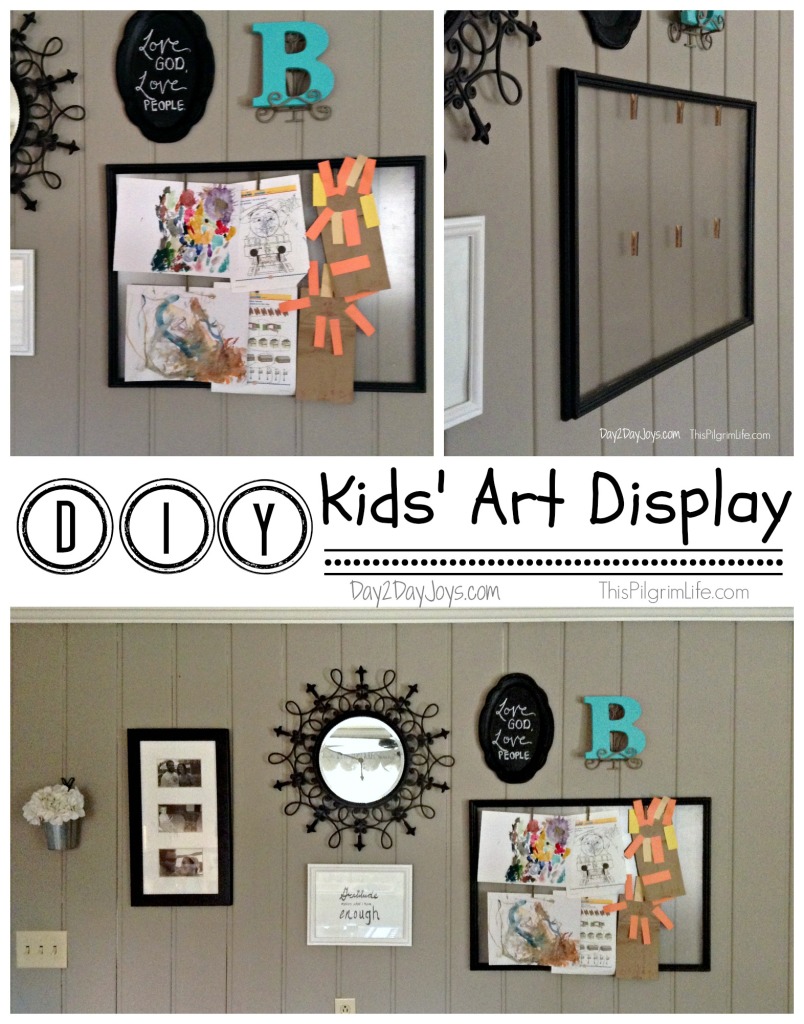 We have moved this frame around in our home over the past couple of years. For a while, it was in our hallway and we admired my kids' letter art and finger paintings as we went from room to room.
This week, the frame has found a home in our kitchen, among other elements in a new gallery wall. I'm happy to have it front and center, in the busiest room in our house.
Two things that I love about this project are that it hangs art of various sizes and changing the art is incredibly easy. Okay, there's one more thing I love. It just looks nice– like it belongs hung on the wall, neat and coordinated.
Want to make your own? You can do it for less than $10 and less than 30 minutes!!!
…Making Your Own Kids' Art Display…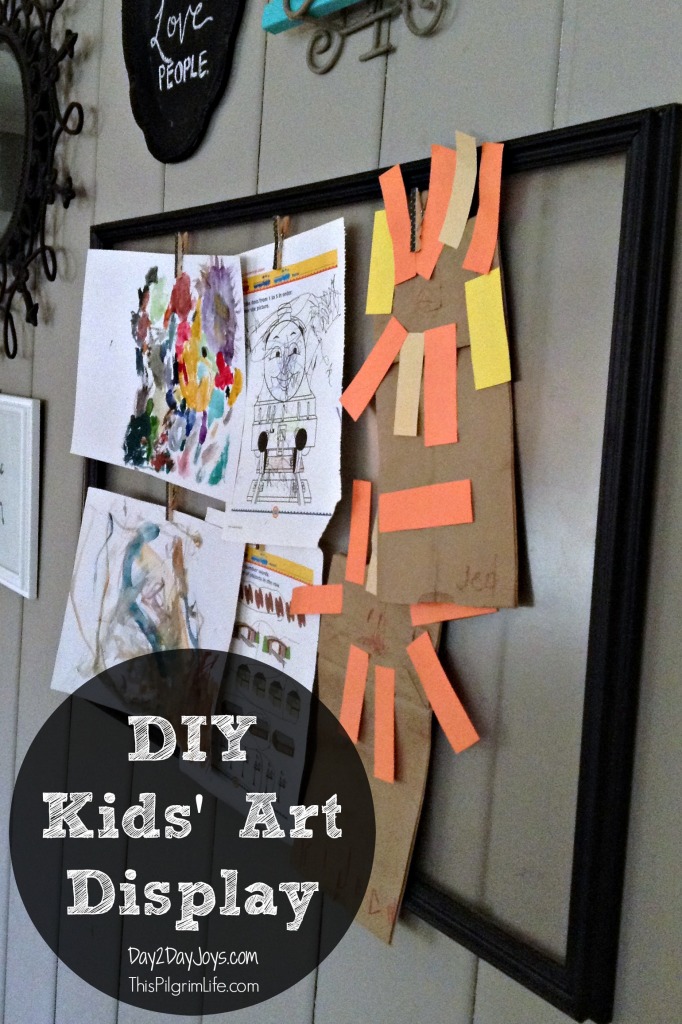 Supplies:
Instructions:
Check your closets or your local thrift stores for a frame in whatever size you want.
Remove the picture and backing from the frame, leaving only the glass or plastic front.
Use a hot glue gun to attach the small clothespins to the front of the frame.
Hang up the frame and display your favorite little Picasso's best work.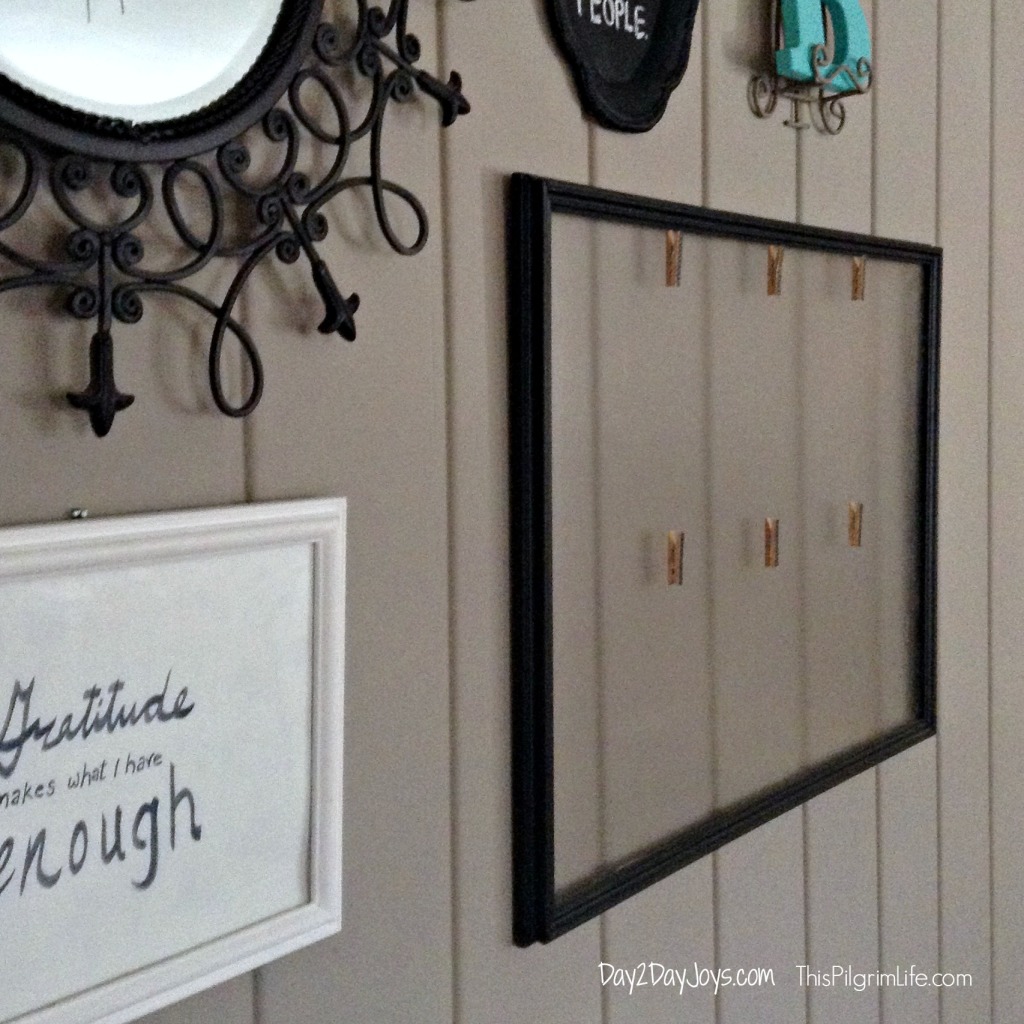 What kind of art do your kids like doing best?