In parts one and two, I shared how London Everleigh arrived via planned homebirth with a midwife.
It's an amazing story (to me) of waiting on God, learning to trust Him more and more and having the courage to bring her into this world the way I had planned and get to experience it. Although I know that's not always the case even if you had planned a homebirth, like my friend Sarah, but not matter what, a baby's birth is a miraculous thing.
In honor of London's 1st Birthday, here's the rest of the story…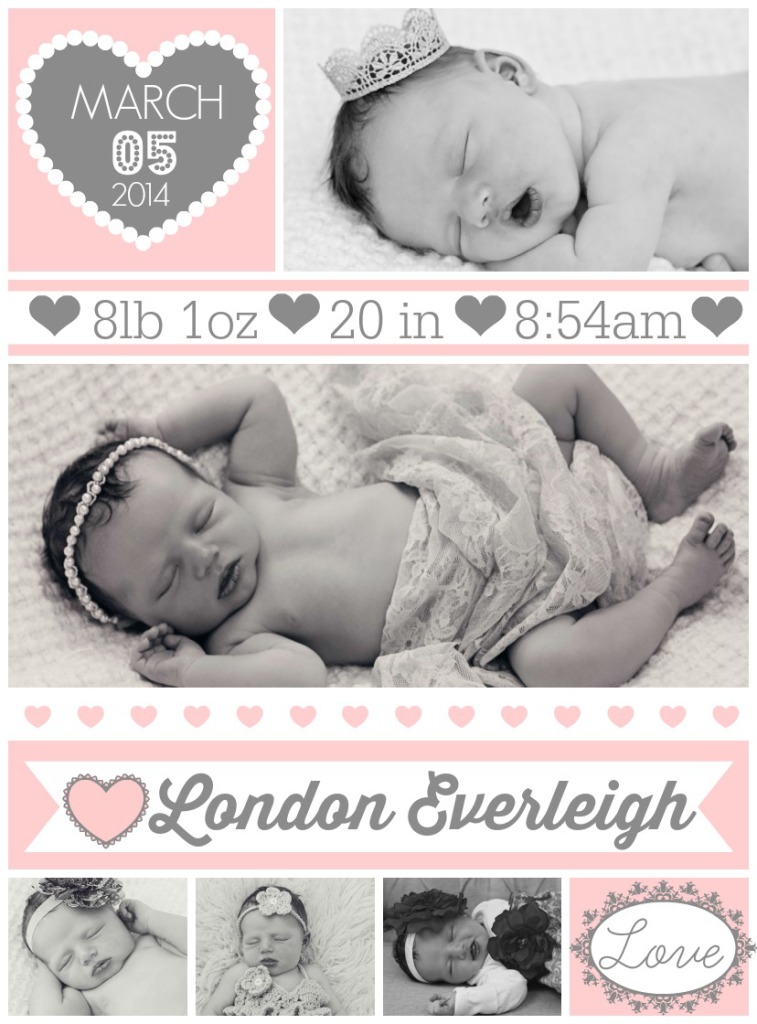 Part three is all about the rest the day and week she arrived.
I was laying in bed, undressed with a towel to cover me, still in awe that our baby was here and I birthed her at home, I just couldn't believe it.
I just held her and just looked at her. So perfect.
Shortly after I birthed the placenta, which I think was a piece of cake compared to birthing London.
Lisa, my midwife opened a bottle of organic pineapple juice that was in my birth-kit and told me to drink up.
My mom arrived a few minutes later. She couldn't believe she missed everything. She told us that when she got back she just dilly dallied around down stairs because it seemed quiet, so she decided to come upstairs, and lo and behold, the baby was born.
The midwife began cleaning up some of the mess while I just held her. I had her latch to start nursing, which only lasted for a few moments. Oh so precious moments.
My husband wasn't in the room, being the busybody he is, decided it was a good time to sweep the leaves off of the roof, the only way I knew was because I could hear him. Earlier I had asked someone to open the window while I was laboring in the bed.
In retrospect I am now thinking, I wonder what our neighbor must have thought if he heard me when I was pushing the baby out. 😉
Lisa, my mom & I just adored London. My mom had my camera I had purchased a few days earlier taking some snapshots. Lisa did some routine newborn checks. And kept reminding me to keep drinking the juice. By law she had to ask me if I wanted to vitamin k shot which we declined.
My husband arrived back into the room, it was time to cut the cord. We delayed cutting the cord until it completely stopped pulsing, you can read some benefits of that here.
It was time to weigh her, she weighed in at 8 lbs 1 oz. She was the biggest baby of our three.
Lisa instructed my mom to make me some eggs and toast. She brought it up to me, I ate it up quickly, giving birth is hard work. 🙂
I nursed London again, then Lisa helped me to the shower where I cleaned up. After, everyone left the room so I could just rest in bed. I couldn't nap since I was so excited, so I just rested my body. I just starred at her for a long while. My midwife came a checked on me again, then left to be back the next morning.
My mom decided it would be fun to go get some cupcakes for the kids with strawberry filling, for an "it's a girl" reveal before she went to pick them up from school a little early.
Still up stairs, I heard them arrive. They came up the stairs with their Dad and Mamaw and I got my phone ready to capture the moment, here is what happened:
Watch the video here.
They were soooo excited. After, we all went downstairs to watch Lincoln and Julia bite into the cupcakes. She's a GIRL!!!
It was time for Big Brother & Big Sister to hold sweet baby London.
I ate some leftover food from the previous night's crockpot dinner then went upstairs with London to nurse her and take a real nap. I was able to nap for a couple of hours.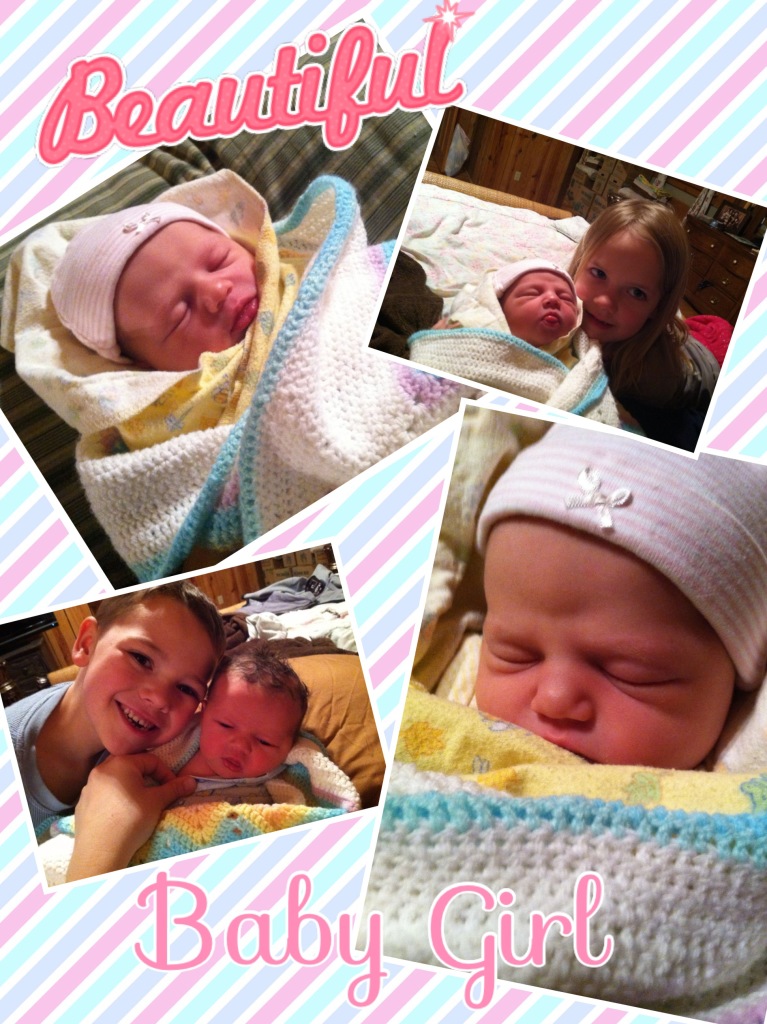 I went back downstairs and enjoyed the evening with the family. My husband ordered take-out from one of my favorite steakhouse's, their Mac-n-cheese is to die for. 🙂
After the kids went to bed, my husband made a fire. Then he held London and adjusted her for the first time. Daddy is a wellness chiropractor. We all just continued to admire and be thankful for London and rest on the couch and before we knew it, it was time to head to bed.
Later that week we enjoyed wonderful meals from friends, sweet gifts from patients and time as a family of 5. London got her newborn pictures, her first visit to our office and got over jaundice via the sunlight.
I cannot believe she is ONE today!!!
Happy Birthday my sweet baby girl!