Written by Contributing Writer, Lisa @ This Pilgrim Life
It's true that too much sugar isn't good for you, but I'm not likely to completely give up on the occasional sweet treat.
Instead, we focus on limiting sugar in our day to day diets and choosing healthier alternatives to processed desserts.
Making our own treats is healthier and it saves us money to boot. I've also found that I can simplify my grocery shopping and save more money by learning to make own of the basics for many treats at home.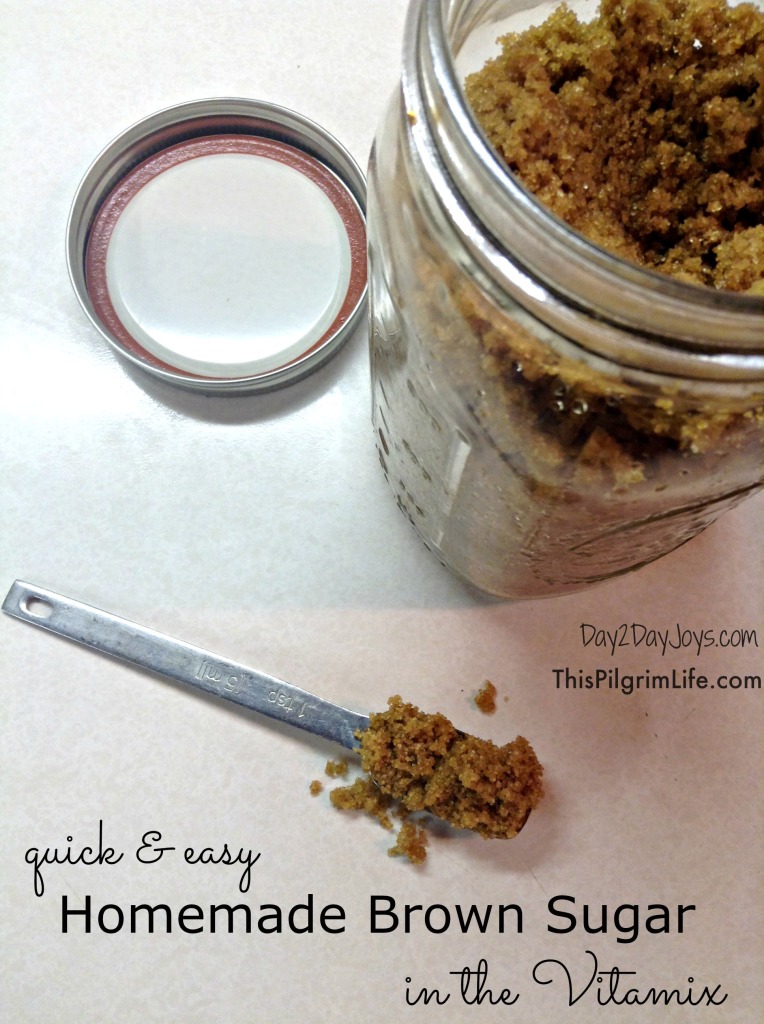 Costco (one of my favorite stores!) sells organic sugar in ten pounds bags (a lot, I know, but it lasts a long time and freezes well) which I then use for regular sugar, powdered sugar, and brown sugar when I need it.
Making brown sugar takes about 5 minutes. It really is a super simple process. I've made it before in my stand mixer and that works well, but I've found I get a better consistency in my Vitamix— and I don't have to pull out my mixer.
*Note from Rachel: you can also use this same method using xylitol for a sugar free version
Making Brown Sugar in the Vitamix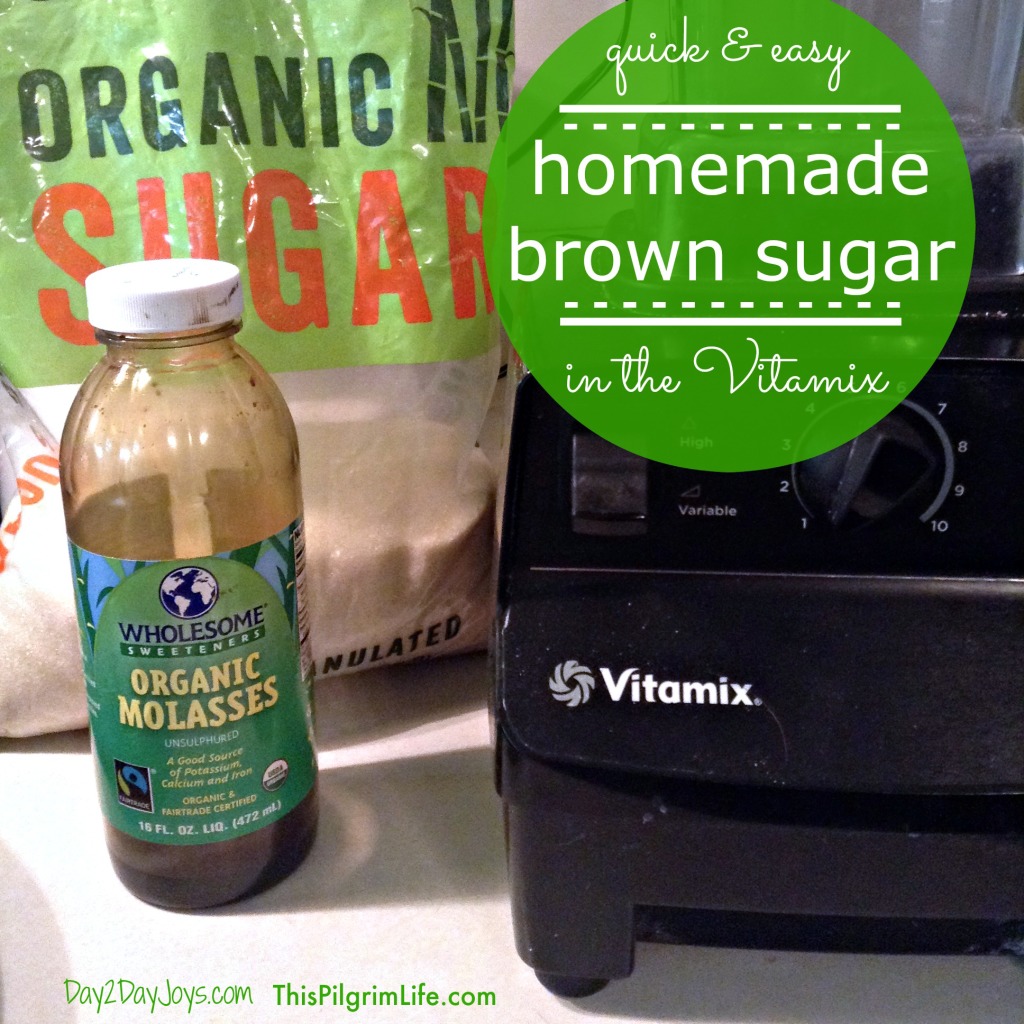 Add 2 cups of granulated sugar into the Vitamix container. Turn the mixer to a 5-7 speed (about medium-high) or until the sugar starts to move. Slowly drizzle 3 tablespoons* molasses through the opening in the lid. Mix until the sugar takes on a uniform brown color.
IMPORTANT: Use the tamper to make sure the sugar is being evenly distributed throughout the container. Turn off the Vitamix and use a long spatula once during mixing to redistribute the sugar at the bottom of the container.
*You can adjust the amount of molasses you use to make a lighter or darker brown sugar.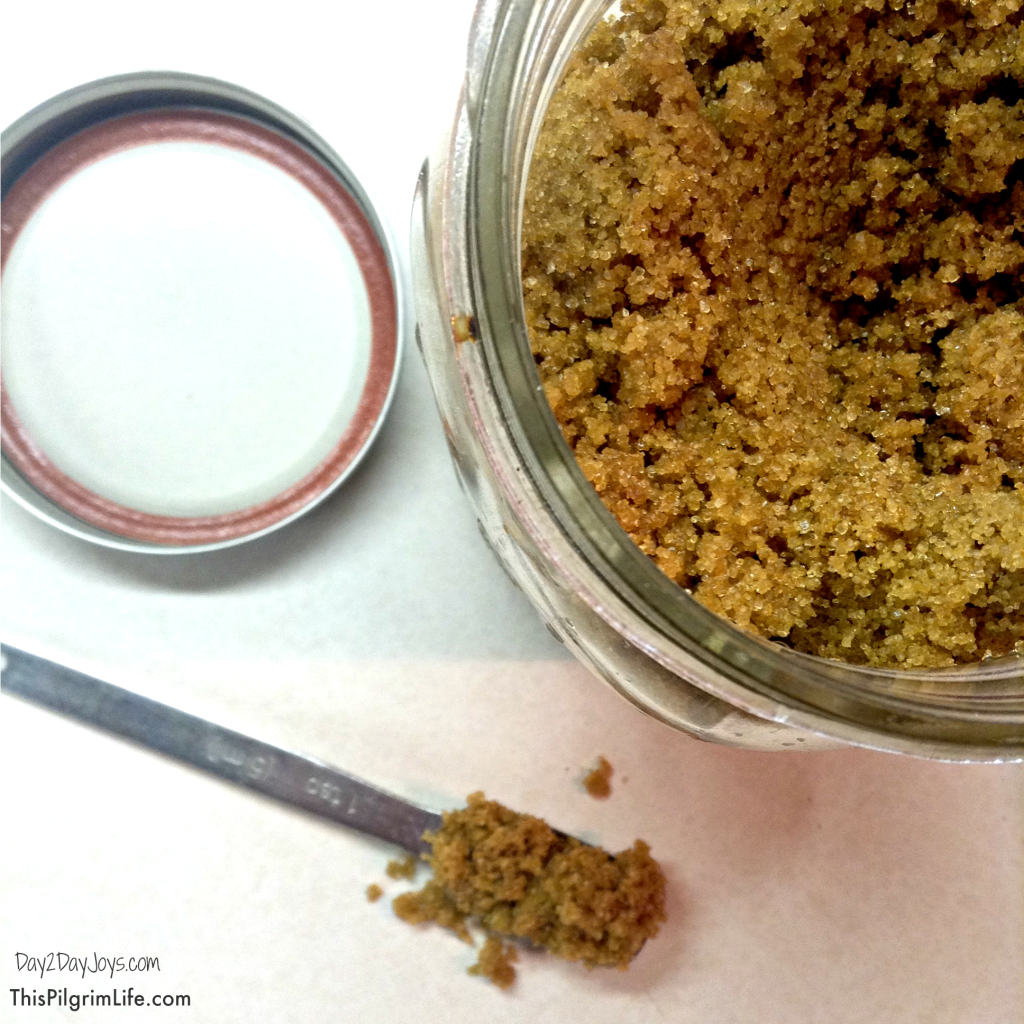 One of the best things about learning to make ingredients and staples at home is no longer needing to run to the store for everything when you realize you've run out.
Plus, things just usually taste better when they're homemade!
What is one kitchen staple that you've learned to make at home?