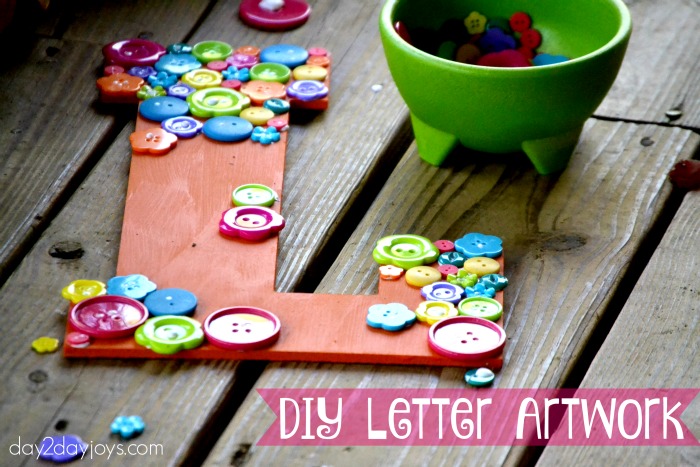 I remember doing crafty things with my Grandma and my Mom so I hope my kids will also cherish times together getting crafty. Now as an adult, I still love doing crafty things and this love of getting crafty is being past down to my kids, hopefully.
I am also a crafty things collector. I have numerous things in plastic containers, all labeled… now if I could only get that organized in other areas of my home. 😉
This is a simple tutorial of how to DIY for letter artwork that can represent your last name or individual's names in your family. My two older kids and I made this for London, the youngest child.
DIY Letter Artwork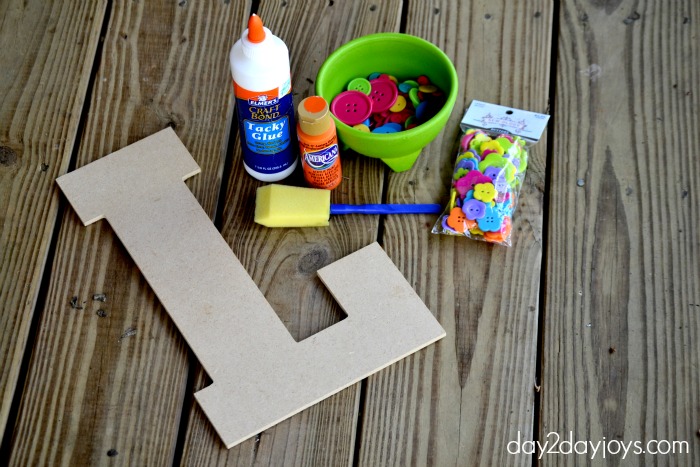 What you need:
a letter, large enough to hang (could be cut from card board or wooden, etc.)
acrylic paint, color of your choice
buttons or some other crafty items
pop can tab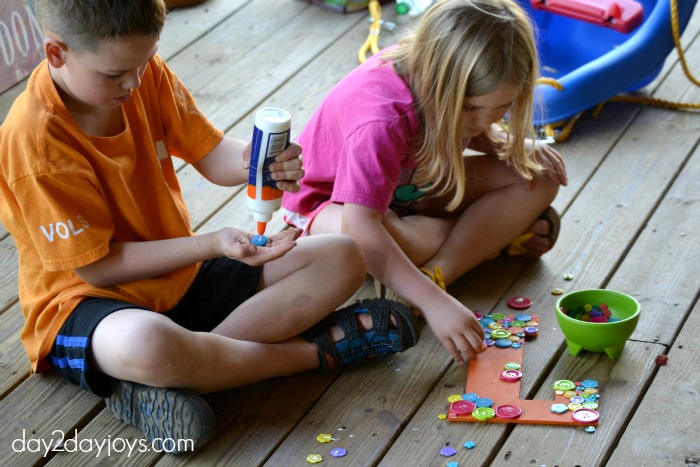 What to do:
Gather art supplies, I got the letter and buttons from Hobby Lobby
Paint the letter with acrylic paint, let it dry
Glue buttons on with tacky paint, let it dry
On the back of the letter, glue on the pop can tab to use as the nail hanger
Hang up in room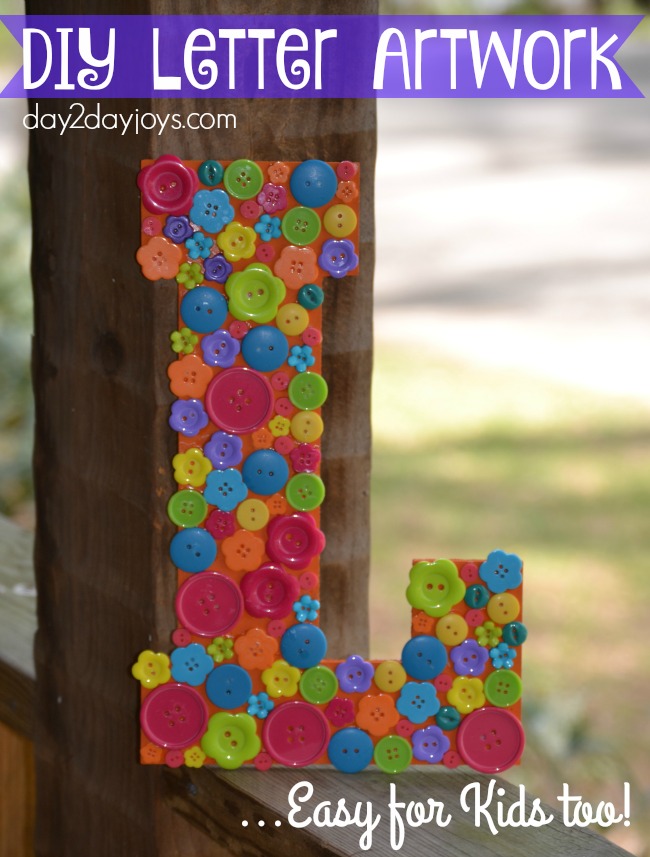 This is such a simple, easy idea to make with your kids. With the Holidays approaching, it could even be a nice, thoughtful gift.
Do you make crafts with your kids?
*post contains affiliate links