Today is the 6th day of the 12 days of Christmas Reviews & Giveaways 2015!
On the 6th day of Christmas, day2day joys gave to me…
An absolutely adorable girls outfit! Whether you have a newborn or an older young lady, she'll look cute and stylish in these clothes from Swanky Baby Vintage. (They also have outfits for moms too!!)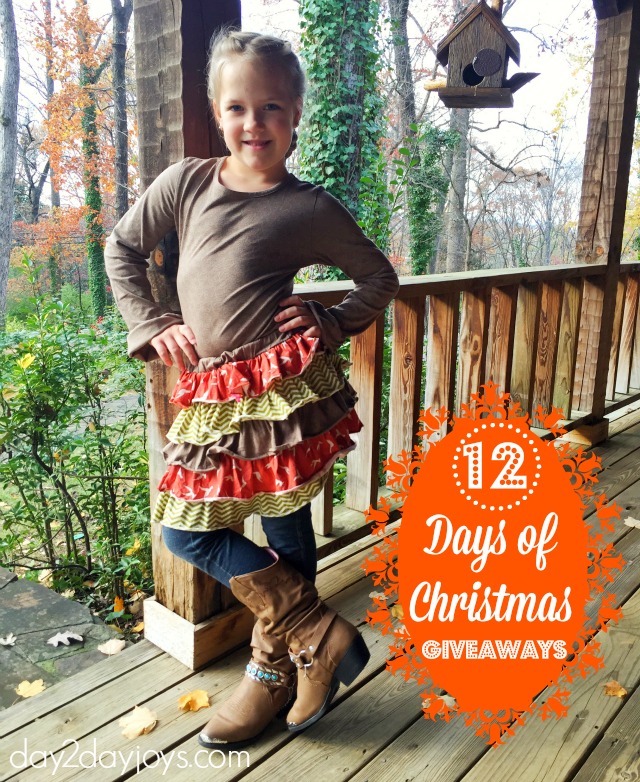 Swanky Baby Vintage is all about southern in charm and timeless in style. The fashions of Swanky Baby Vintage offers bold patterns and colorful prints in traditional silhouettes updated with contemporary expectations.
They offer easy, mix & match collections that are also very easy to care for and easy to wear.
Swanky Baby Vintage's heart is to give back to those less fortunate. They are currently allocating a portion of the funds sold from our products to a project in Brazil that houses and cares for families in need. You can find out more about the project here.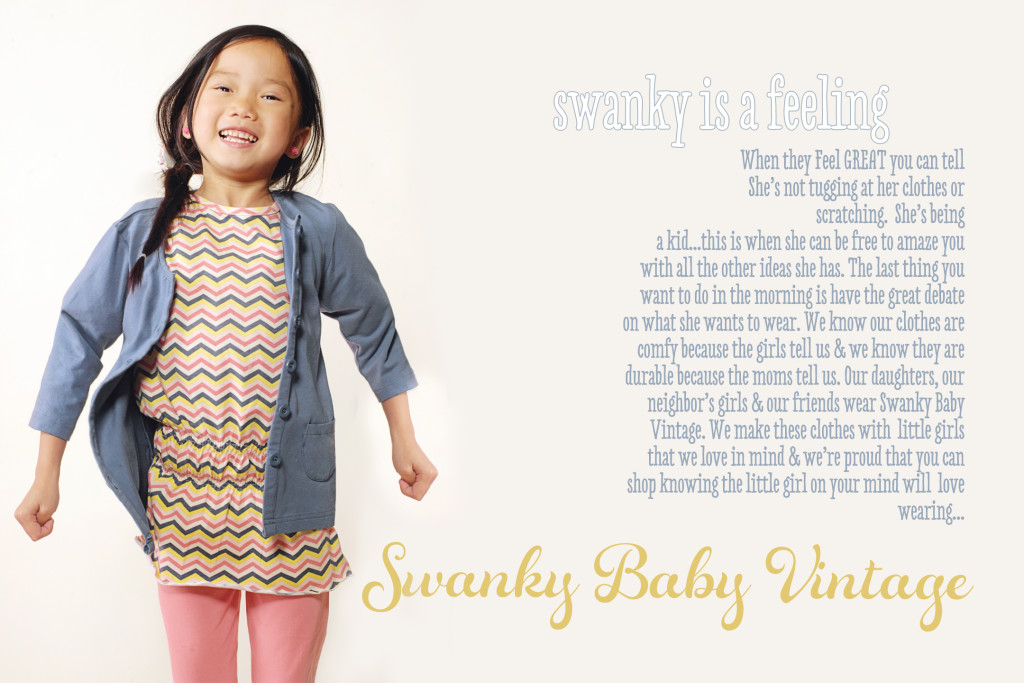 Quality comfortable fabric
Lower price point than other boutique brands
60 day exchange or return policy, happiness guaranteed
Sizes from newborn-tweens and moms
$5 flat rate shipping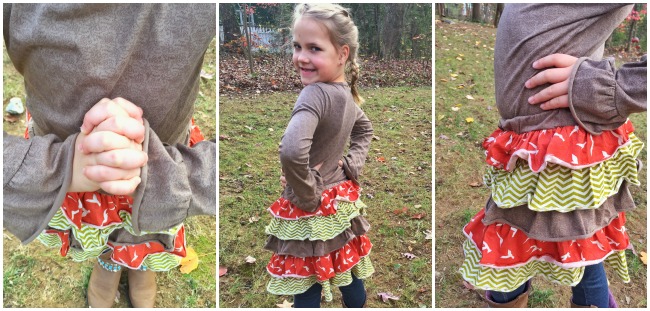 Now for my review:
I was given two of the same outfits for my girls Julia and London. The Simply Terrific Tee in brown floral and Madilyn's Multi Ruffle Skirt in the perfect harmony print. (Although every time I went to take pictures of London, she had gotten the outfit wet, wouldn't you know?)
The package arrived promptly after an order was placed a couple of days later. Each piece came individually wrapped in a protective plastic sleeve.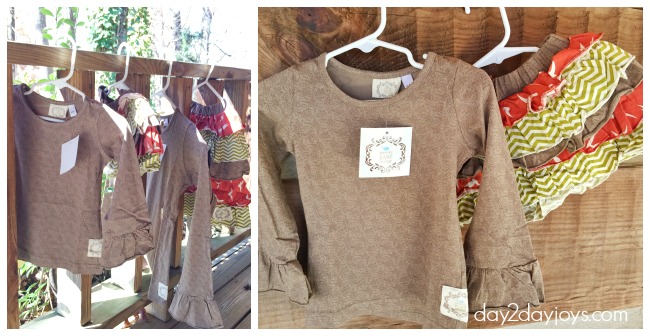 The clothing is very comfortable with a stretchy fabric. I threw it into the laundry with other clothes and it washes and drys great. For this particular outfit, I love the ruffles on the skirt and also the ruffles on the ends of the sleeves.
This isn't actually my first time for my daughter's to wear clothing from Swanky Baby Vintage. I first came across this company on Zulily. I ordered them outfits for beach photos, which can be seen on the canvas giveaway for the1st Day of the 12 Days of Christmas.
I really like Swanky Baby Vintage's style as well as comfortablilty. Sometimes clothes can be itchy and kids don't like to wear them but these are comfy along with cuteness. We had several compliments on the beach outfits as well as these Wintry ones.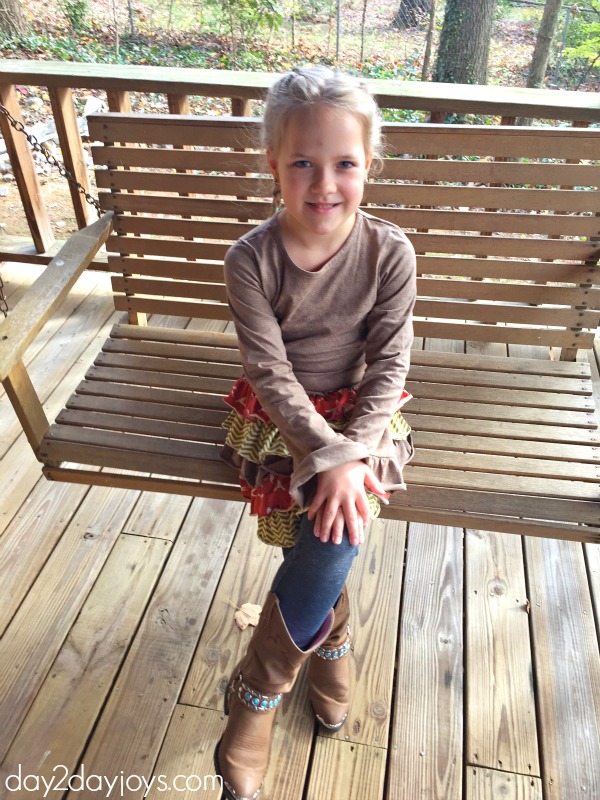 What I Liked:
The fabric print and colors
The stretchy fabric
That the clothing is comfortable to wear
It's easy to wash and dry, no special dry cleaning or anything
What I didn't Like:
Nothing!
You can Buy It!
Go to Swanky Baby Vintage and see all they have to offer! They are offering a special discount for readers during the 12 Days of Christmas. An EXTRA 15% off their already great deals using promo code: SharetheLove
You can Win it!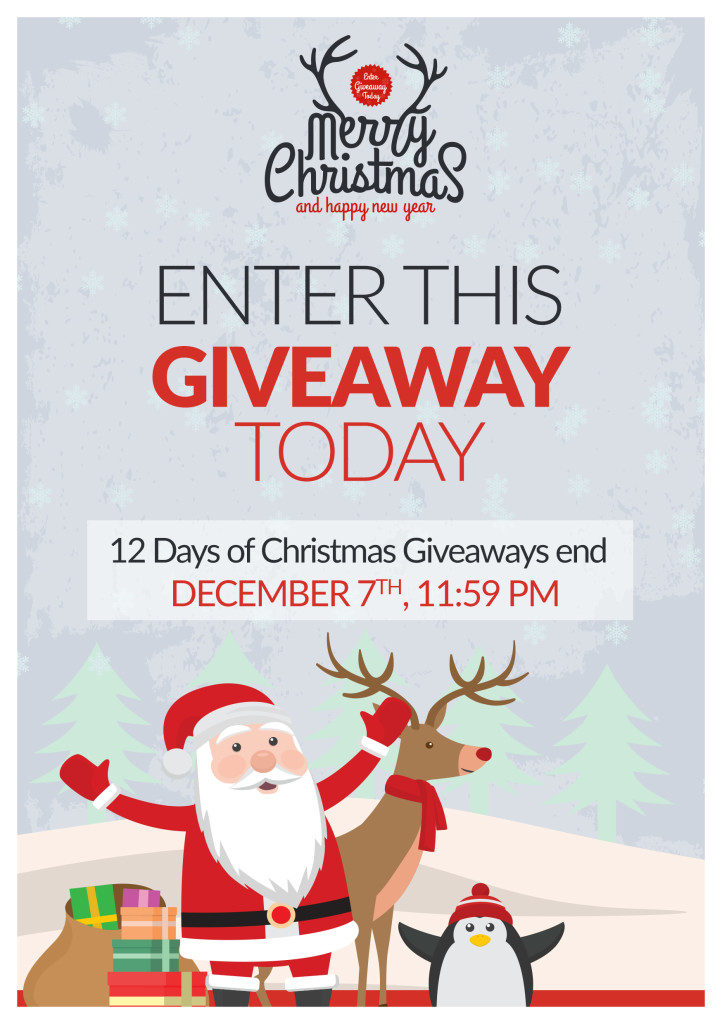 Enter this giveaway! If you win, you will get to pick out an outfit of your choice, sizes offered 6mths-Tween 10. Valued up to $75. Use rafflecopter below!
a Rafflecopter giveaway
Check out all of the 12 Days of Christmas here!
Disclaimer: I, Rachel, was given the product(s), to review with my fair and honest opinions. If you would like more info or to have a product reviewed, please contact Rachel.
**ALL of the 12 Days of Christmas giveaways end on December 7, 2015 at 11:59pm EST and is open to USA & Canada residents ONLY. One lucky winner will be chosen using rafflecopter and be notified by email. The winner will have 3 days to respond with their contact information, if they do not respond a new winner will be chosen. Must be 18 to enter. No purchase Necessary.
What kinds of clothing do you like to get for your little girl(s)? Do you ever buy boutique clothing? Which outfit do you think you would pick out?