When it comes to Christmas traditions, one of my favorites is the annual Christmas letter. I know some people dread these, but I LOVE them!
I've done several different things, including a Madlib, top 10 things of the year, and more but my favorites these past few years are "Year in Review" letters.
Last year I created this one: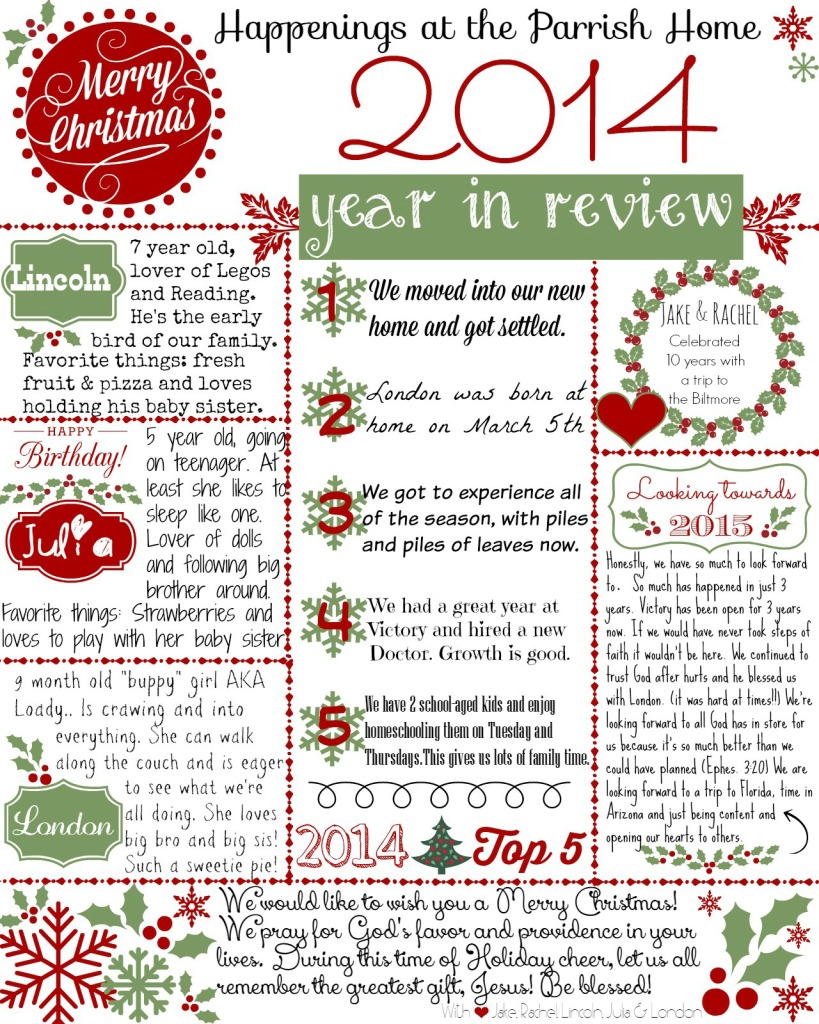 This year I followed the same type of template but added a few things.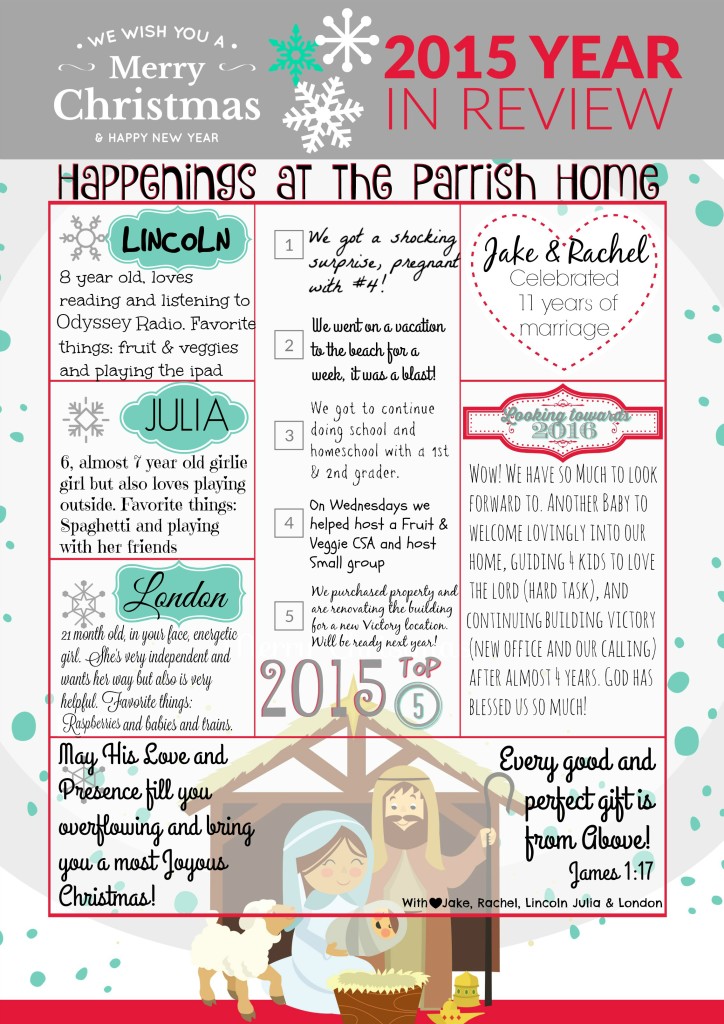 I keep our letters in a special Christmas book my mom got us before we had children. I love looking back each year and reading the letters. I have made a 2015 Year in Review template for you to use. You can read how to use this letter for your family below, and then download it.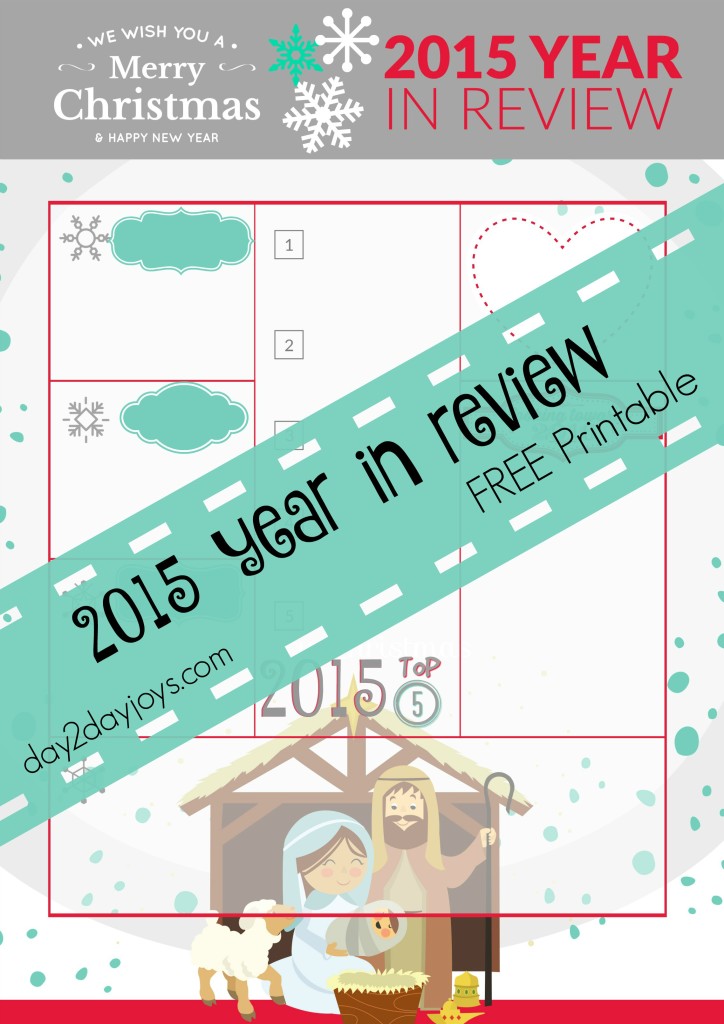 How to use this printable?
There are a couple of ways to use this printable. You can print it out and write on it or once you download it, go to PicMonkey, upload it and use their free editing tools. You can use each of the spaces to meet your needs and what you want to discuss in each section. Then print it out and share it with your loved ones. Here's a great tutorial on how to use PicMonkey's editing tools.
**note: for PicMonkey you need to download the image below.
———>Download the 2015 Year in Review Pdf Here or Image Here<———-
What is your favorite family tradition? Do you write Christmas letters?