Today is the 7th day of the 12 days of Christmas Reviews & Giveaways 2015!
On the 7th day of Christmas, day2day joys gave to me…
An inspiring nativity silhouette trio that beautifully depicts the first Christmas from Dayspring. This is perfect for this time of the year to place on your mantel or anywhere to remember the true reason for the season.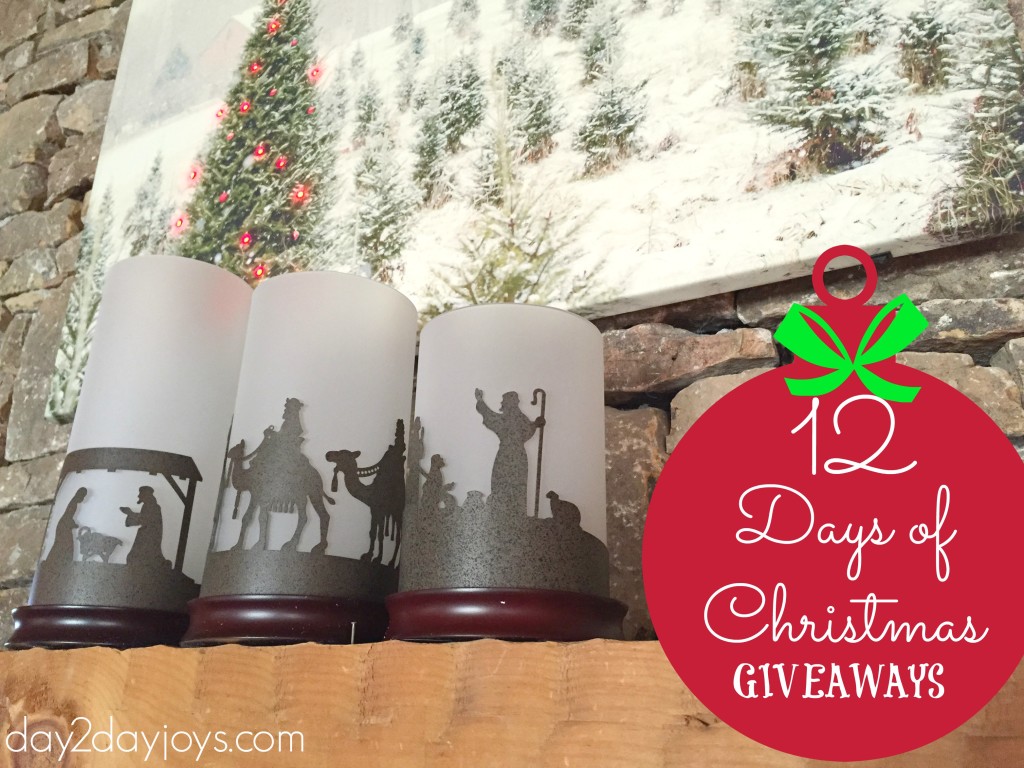 These frosted hurricane luminaries are placed on wood bases and circled with metal silhouettes of the Holy Family, the Three Wisemen, and the Shepherds.
"For unto you is born this day in the city of David a Saviour, which is Christ the Lord." Luke 2:11
Dayspring is all about helping us encourage others, whether it's through their cards, stationary or decor. Their mission is to know God, to demonstrate His Kingdom, and to help people throughout the world know and share His love by providing Christians with tools of communication that express God's heart in fresh, new ways.
Dayspring wants to connect people with the heart of God through messages of hope and encouragement every day, everywhere. AND this nativity trio fits perfectly within those guidelines.
Features of the
Nativity Hurricane Candle Trio
3 frosted glass hurricanes
3 metal silhouettes
3 wooden bases
Sizes:
Large – 11″H; base 5 1/2″
Medium – 9″H; base 5 1/2″
Small – 7″H; base 5 1/2″
Candles not included
Now for my review:
I was given this nativity trio from Dayspring.
The package came very well protected in styrofoam to keep the hurricanes from braking as well as keep as storage for years to come.

The hurricanes are made up of thick glass that is frosted. This allows for a decorative, subtle accent of sophistication. Especially when a tea light, candle or electronic candle is placed inside. The diameter of each piece is plenty big for a large candle if you wanted to put one inside.
The metal silhouette seems very strong. And the wooden base is a nice dark stained color. Each piece is separate. You can put each silhouette in whichever order you want. I put it in order of the events but you could also place the manger in the middle and the other two pieces on the outside.
What I Liked:
The sturdiness of each piece
That this represents the true meaning of Christmas
Dayspring is a Christian company
What I didn't Like:
Nothing!
You can Buy It!
Go to Dayspring and see all they have to offer!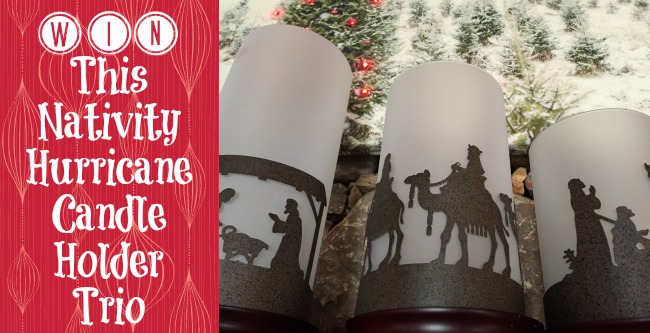 You can Win it!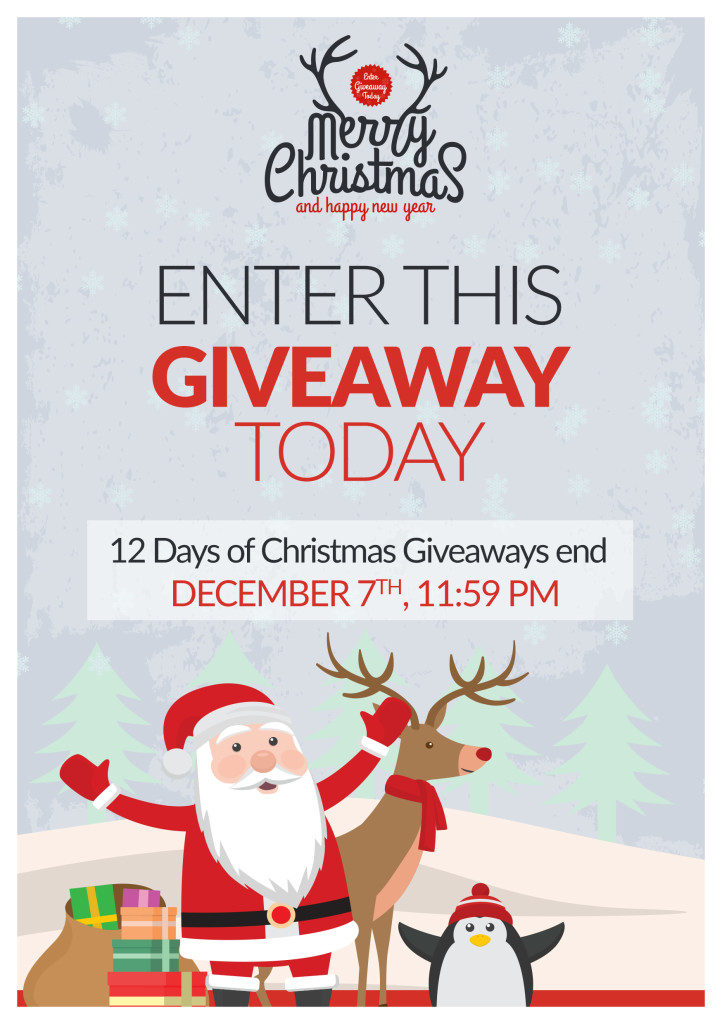 Enter this giveaway! If you win, you will get this nativity trio from Dayspring! Use rafflecopter below!
a Rafflecopter giveaway
Check out ALL of the 12 Days of Christmas here!
Disclaimer: I, Rachel, was given the product(s), to review with my fair and honest opinions. If you would like more info or to have a product reviewed, please contact Rachel.
**ALL of the 12 Days of Christmas giveaways end on December 7, 2015 at 11:59pm EST and is open to USA & Canada residents ONLY. One lucky winner will be chosen using rafflecopter and be notified by email. The winner will have 3 days to respond with their contact information, if they do not respond a new winner will be chosen. Must be 18 to enter. No purchase Necessary.
How do you decorate for Christmas with keeping Christ at the center of the season?