Today is the 8th day of the 12 days of Christmas Reviews & Giveaways 2015!
Review by Lisa @ This Pilgrim Life, Contributing Writer
On the 8th day of Christmas, day2day joys gave to me…
Insulated stainless steel water bottles from EcoVessel!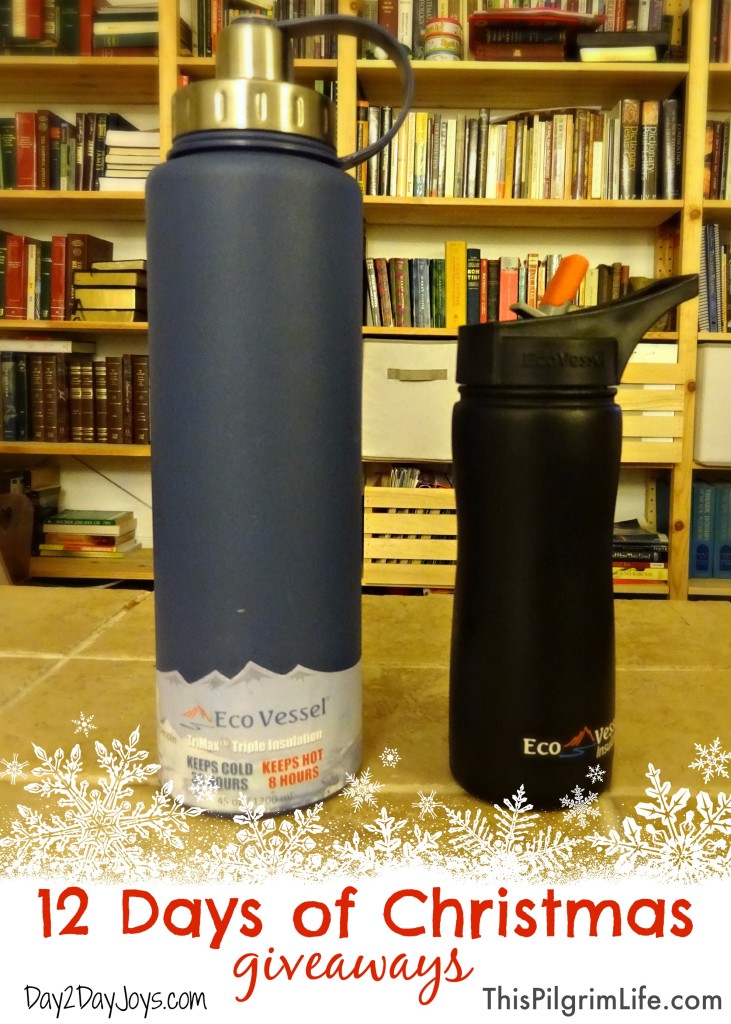 EcoVessel is a Colorado company offering great products for designed for toddlers through adults. They are committed to offering water bottles and food storage options are all BPA free, made of high-quality materials, and work really well! All their product are leak resistant and will not leach harmful chemicals into your drink or foods. They have so many different choices, there's a great pick for everyone!
Features of EcoVessel Water Bottles & Food Storage:

keeps drinks COLD
bottles are easy to carry around and fit in most cupholders
free of lead, phthalates, BPA & other harmful materials
choices in glass and stainless steel
easy to clean
kid-friendly options
free shipping on orders over $35 and a discount for new customers
Now for my review:
I was given a Summit Triple Insulated Stainless Steel Water Bottle with Flip Straw Spout (17oz) and a larger BigFoot Insulated Stainless Steel Water Bottle (45oz). I have loved my Summit water bottle and enjoyed the convenience of having the larger BigFoot water bottle to keep with me as well.
For a month now, the Summit water bottle has been my go-to water bottle of choice, despite having several other options at home. I love how well it keeps my drinks cold, how it never spills, and how it easily fits into a cupholder in my van or tucks into my bag for carrying along. The Summit has also become a favorite water bottle of my kids, too, since we often share the one bottle for convenience while we are out. I like that my toddler can easily use it without spilling.
While the Summit has been a great size for everyday use, the BigFoot has been really helpful for longer trips. Often when I know we will be out for a while, I will fill up the BigFoot water bottle as well to use as a refill for our smaller bottles. Because it is insulated and stainless too, I know that the water will stay cold until we need it. (Now that the weather is getting cooler, I'm also looking forward to filling it up with hot chocolate and taking it for picnics at the park!)
I really love these water bottles. They are so easy to clean. They don't sweat all over me or my bag. And they are sleek and good looking too. 😉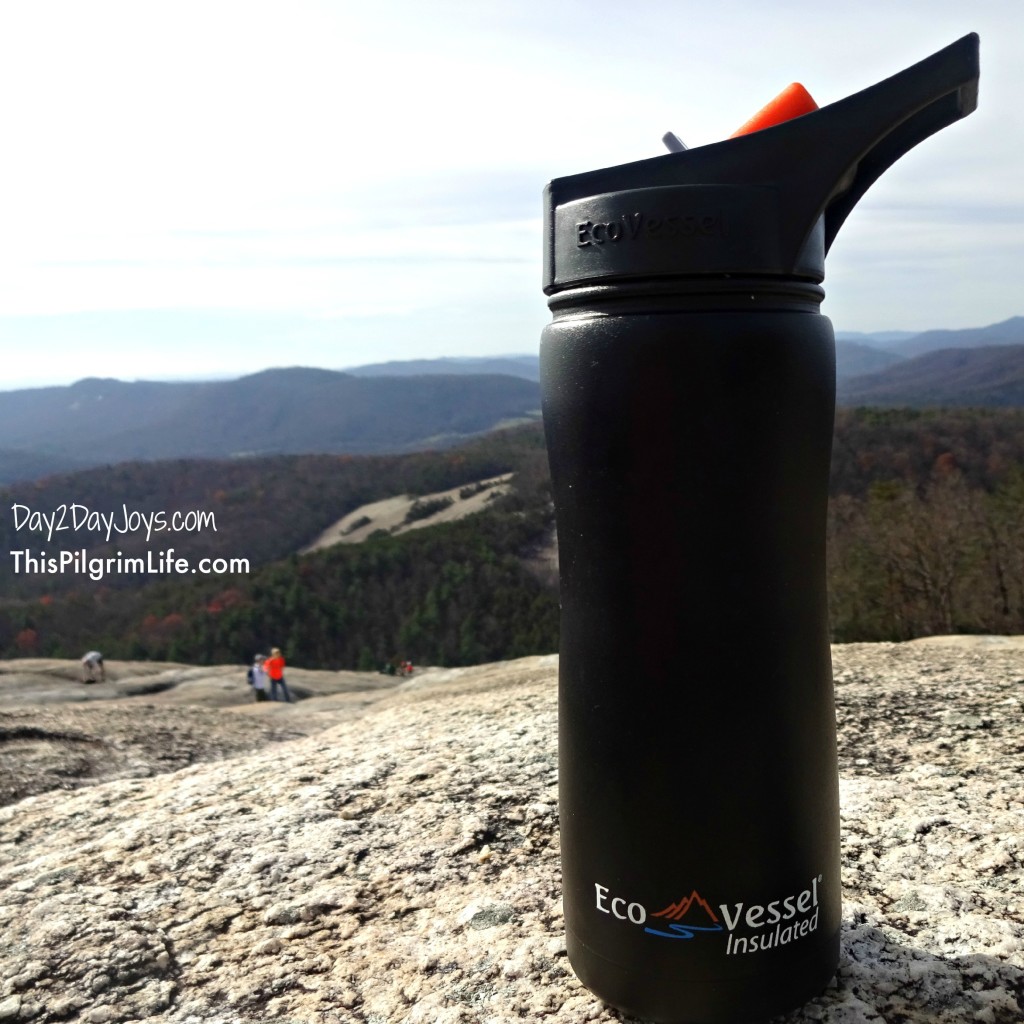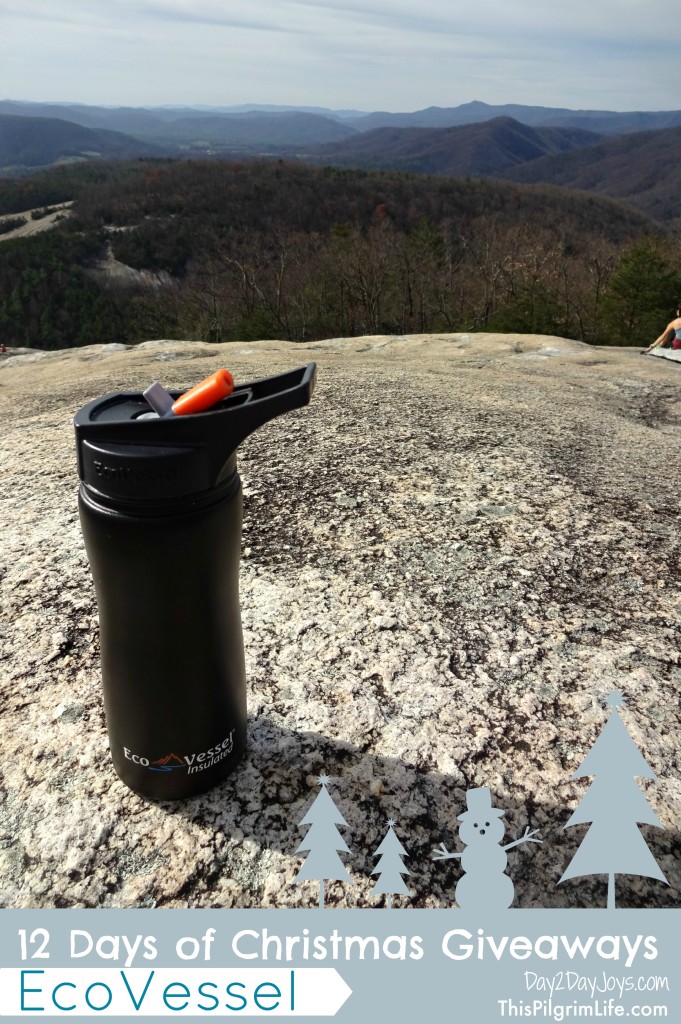 What I Liked:
My drinks stayed COLD
The bottles stay clean
We can all share the bottle
Two sizes helped to ensure we had enough
The bottles are completely mess-free!
What I didn't Like:
Nothing!
You can Buy It!
Go to EcoVessel and see all they have to offer! With so many different water bottle options and food storage choices, I'm sure you can find something for you and/or someone on your shopping list!
You can Win it!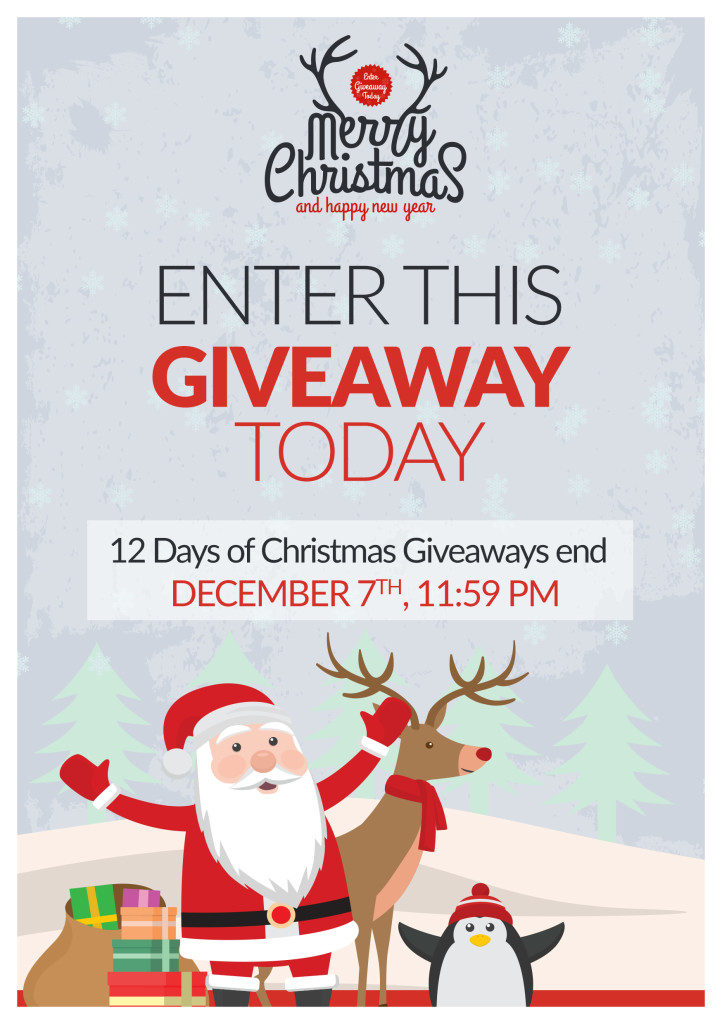 Use rafflecopter below! If you win, you will get a Summit Bottle, you choice of the 17oz ($26.95 value) or the 24 oz ($28.95 value).
Click link here if widget isn't showing up—> a Rafflecopter giveaway
Check out all the 12 Days of Christmas here!
Disclaimer: I, Lisa Burns, was given the product(s), to review with my fair and honest opinions. If you would like more info or to have a product reviewed, please contact Lisa.
**ALL of the 12 Days of Christmas giveaways end on December 7, 2015 at 11:59pm EST and is open to USA & Canada residents ONLY. One lucky winner will be chosen using rafflecopter and be notified by email. The winner will have 3 days to respond with their contact information, if they do not respond a new winner will be chosen. Must be 18 to enter. No purchase Necessary.
What is your go-to drink to carry around with you? Which water bottle would you choose?