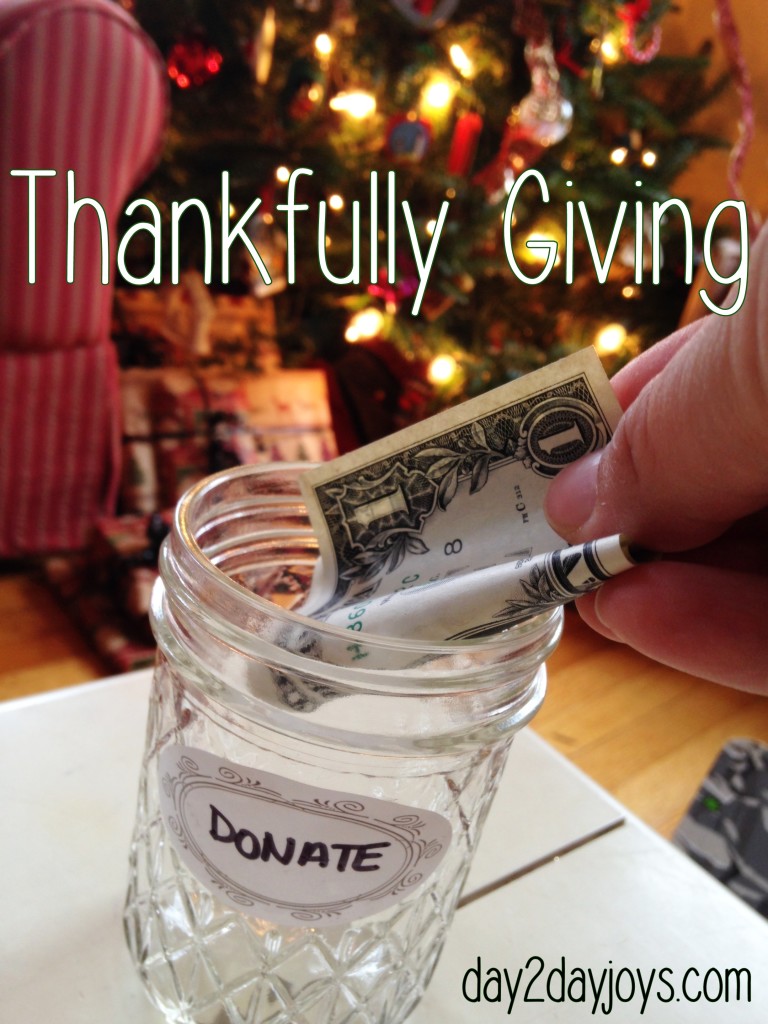 Written by KT @ One Organic Mama, Contributing Writer
Each year, our home fills with the kind gifts that those who love my children. I am so grateful for all of the wonderful and loving people in my life who surround them with fun stuff! Instagramed pictures of giant piles of gifts fill my phone and long lists to santa fill my facebook page. However, as the world becomes smaller with the internet, I find it harder and harder to create a list of things my kids or I "need" when people ask.
We want for nothing. When my kids want to sign up for soccer, I can buy the cleats. When they are hungry, I can grow and buy food. When they are cold, I can turn on the heat. We don't need anything.
I find it hard to spend money on things we don't need when there are so many wonderful organizations providing for people who do really NEED. Here are some of the details on organizations that need my money more than I do. I am always careful to research how much funding ends up in the hands of those who need it – so I wanted to share that information here. I also share some ideas for getting involved more locally for Christmas. The descriptions and missions are taken from the organizations' pages.
The Exodus Road
A nonprofit which helps find and free slaves through strategic action and ordinary people. The Exodus Road empowers rescue for current victims of human trafficking, equips nationals to fight slavery in their own communities, and encourages effective collaboration among practitioners.
71% of their funding goes toward their mission/programs
Fair Trade USA
We seek to empower family farmers and workers around the world, while enriching the lives of those struggling in poverty. We use a market-based approach that empowers farmers to get a fair price for their harvest, helps workers create safe working conditions, provides a decent living wage, and guarantees the right to organize.
Refugee Operated US Businesses
Samaritans Purse
A nondenominational evangelical Christian organization providing spiritual and physical aid to hurting people around the world.
89% of their funding goes toward their mission/programs
World Vision
World vision is a Christian humanitarian organization dedicated to working with children, families, and communities worldwide to reach their full potential by tackling the root causes of poverty and injustice.
85% of their funding goes toward their mission/programs
Act Locally!
If you would rather do something local here are a few ideas:
Choose someone random in your moms' group (or online yard sale group, or church group) that you know could use some help. Send them an anonymous grocery store gift card for their Christmas dinner.
Offer to babysit for a couple you know sometime in January so they can have a date night.
Leave money with a cashier at a store for the next customer (or let them choose one who might need it).
How do you spread kindness or shop with a purpose during the Christmas season?
Volunteer at a local food bank (either donating or stocking shelves)
Go caroling (added… bring treats!)
You can find the above information by combing through a charity's records (most/all of which are available online) – but here are some good resources to use when choosing an organization to donate your money to!
Worst Charities to donate – you might recognize these names from your caller ID – use extreme caution when donating – especially over the phone prompted by an unsolicited call
Charity Navigator – not all charities are listed here – but good information for the ones that are!
Charity Watch – another charity rating service
How do you spread kindness or shop with a purpose during the Christmas season?