Ok wait?!? It's August? Goodness gracious, oh my! Is 2016 flying by for anyone else? I mean at the beginning of next year my baby will be ONE!!
I shared with you some of my favorite things one time last year, before I got terrible morning sickness which then lead to having that baby (at home)! And that's why I slowed way down on posting on this blog.
So in less than two years, we added two more kiddos. We're now happily a family of SIX!!
Anyhow, like I mentioned over a year ago, I love checking out everyone's favorite things. So I am going to try this out again but share mine over on YouTube. Each month or so, I plan on sharing my top 5. But for those of you who like to read about it and want to be able to see it for yourselves, here are the links: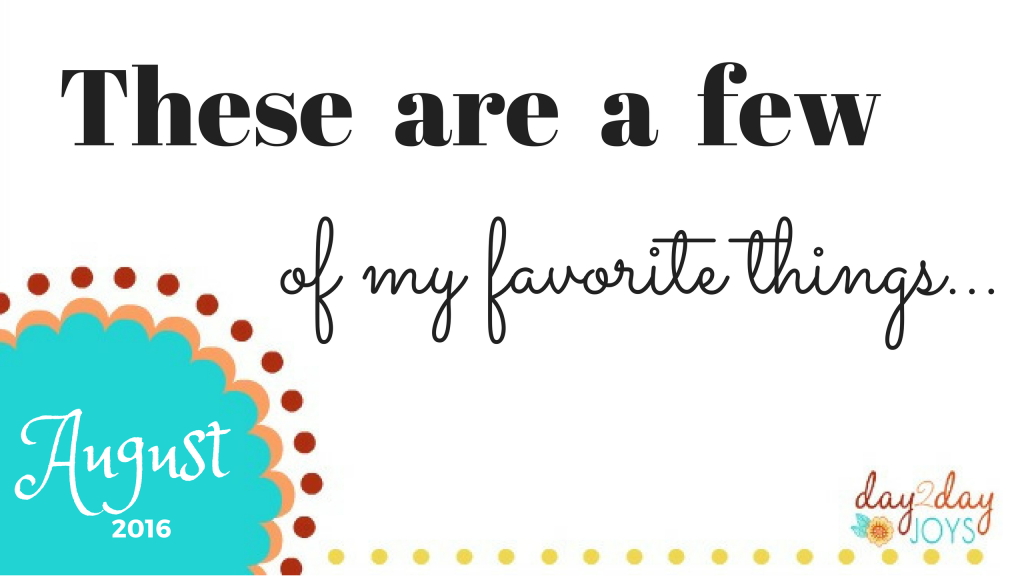 A Few of my Favorite things…
August Edition

If you watched the video, you heard about the GIVEAWAY! Robin from Red Robin Land is going to make one lucky winner their very own cross-stitch family. *this giveaway was not sponsored, I purchased my own cross-stitch family from Robin, but she has offered to contribute to this giveaway for y'all!
So, here you go, enter below–>
What are your favorite things this month?!?