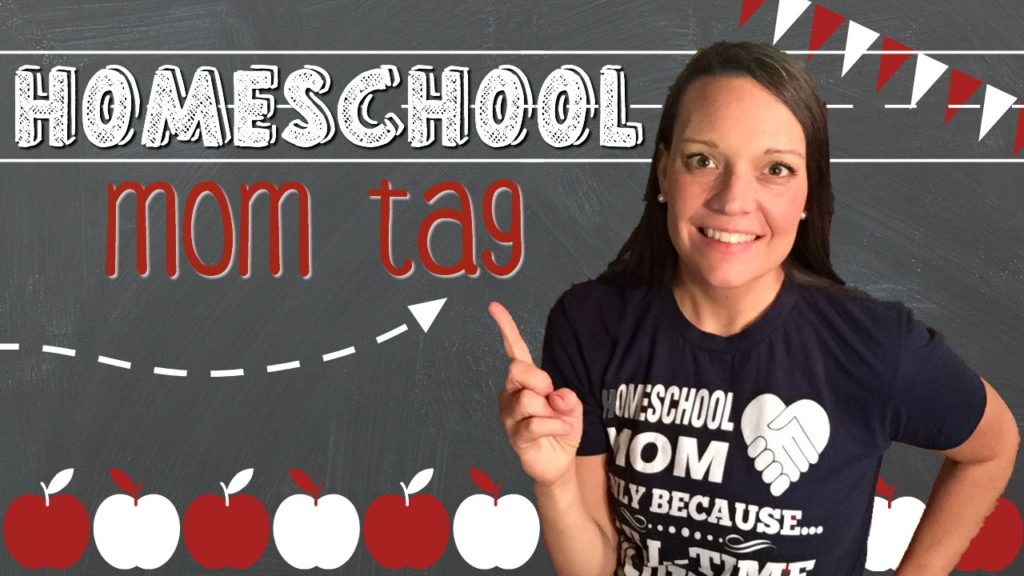 I thought it would be fun to do a Homeschool Mom Tag especially since everyone is planning and thinking about next year! I am answering the 10 questions below.

Homeschool Mom Tag Questions:


Do you have a set budget for your homeschool?
1. Were you homeschooled?
2. Did you know always know you'd homeschool your children?
3. What are your 3 favorite books in your homeschool library?
4. Are you the only "teacher"? Does your spouse help, outsource help, tutors, etc.
5. Where is your favorite place to buy homeschool curriculum?
6. Do you have a set budget for your homeschool?
7. What are 2 must have homeschool supplies?
8. What's your favorite/least favorite subject to teach?
9. Are you involved in coops or homeschool groups? What has your experience been in these groups?
10. What is your approach? ( charlotte mason, eclectic, classical, etc)

Go over to YouTube and check out the other mom's videos here: Homeschool Mom Tag Playlist
Happy Homeschooling!