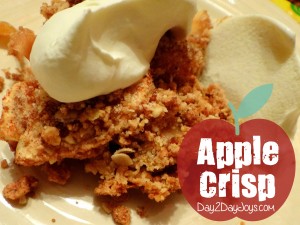 Written by KT, Contributing Writer
Weird thing to be thankful for right?
Actually I am thankful for finding out that GLUTEN was responsible for much of my son's behavior problems.
I still don't really believe it.  But after a trial off and then on and then off gluten, we found his tantrums to DRASTICALLY change.
I mean… he's 4.  Tantrums exist for EVERY four year old – but he was spitting, hitting, biting, kicking, throwing things down the stairs.
We use a variety of discipline methods, but none that could manage this type of behavior.
It was really quite terrifying that it couldn't be prevented, de-escalated, or controlled.
With a hope and a prayer, we gave up gluten (well… for D anyway… I still eat my regular… semolina flour pasta… I know, I know…).  His violence and scary eyes melted away and he became again my sweet 4 year old.  His tantrums were fewer and his violence was non-existent.  When we returned him to gluten… the violence returned to our home.  So out it went.  Out of pasta, bread, gravy, cereal, muffins, out.of.everything.
So at this time of Thanksgiving I am so thankful for finding my baby, trapped inside a body that wasn't true to the sweet boy I know existed.
I am also thankful for Gluten Free Apple Crisp… and you can be too 🙂
It has been a struggle for me to truly dive into this whole gluten free bit. I cook mostly by experience and feel, taste and smell, and this gluten free restriction opened up a world of flours I didn't understand, bread that didn't rise, and starches that sound like they came straight out of a chemistry class.  Anyhow – the things found in this apple crisp are widely available… and I bet you could just sub in regular flour if you're not interested in giving gluten free a go 🙂
Gluten Free Apple Crisp       

We use organic, fair trade, and or local ingredients

First Dry Ingredients:

3/4 Cup of Almond Flour

1/2 Cup Coconut Flour

1/2 Cup Quinoa Flour

1/4 Cup Tapioca Starch

1/4 Cup brown sugar

1/4 Cup sugar

1 tsp Apple Pie Spice

1 Stick Butter

Second Dry Ingredients:

1/4 Cup of GF Oats

1/4 Cup Brown Sugar

1 tsp Apple Pie Spice

8 Apples, Peeled, Cored, and Cut

Third Dry Ingredients:

1/2 tsp Corn Starch

1 tsp Apple Pie Spice

Olive Oil or Coconut Oil (if you have in a spray container that's easier!)

Mix first dry ingredients in a bowl. Cut in butter.Reserve 1.5 cups of it for topping.

Press the remaining amount into a baking dish using a measuring cup or your fingertips.  It is very fragile so be gentle and patient.

Spritz with olive oil and then bake at 350 for 5 minutes.

Mix second set of dry ingredients with your 1.5 Cups of reserved mix and set aside.

Toss cored and cut apples with third set of dry ingredients.  Put into "crust".  Carefully sprinkle the remaining topping over the whole thing.  Bake for 50+ minutes on 350 or until brown and bubbly.

Enjoy with fresh whipped cream and vanilla ice cream!
What is something you are thankful for that impacts your health?