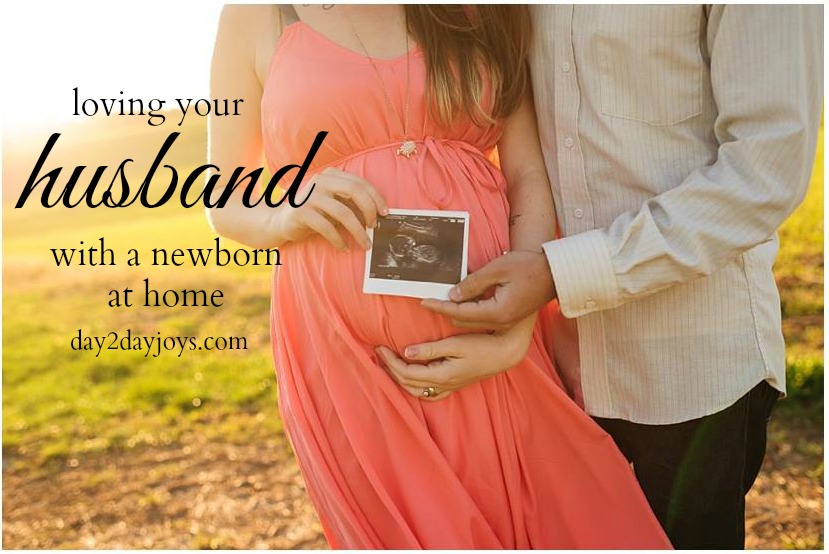 Written by Karli @ Feed Me Mama, Contributing Writer
This month, we are focusing on loving others well. Having just given birth to my daughter last month (our first!), it became very apparent to me that one of my biggest priorities is to be intentional with my love for my husband- especially now that there's another little life in our family!
The Lord called me to be his wife first, and my daughter's mother second. I want to share with you some easy but meaningful ways to show your husband love everyday, but particularly if you've got a newborn in the house.
Speak your gratitude to him often.
Communicating your love and thankfulness is so important, and coming right out and saying it is about as easy as it gets! Whether your husband is home helping you or out working and providing for your growing family, make it a priority to know that you appreciate everything he does for you and your little one.
Be specific, too- if he is picking up extra hours to bring in more money, or if he made a special trip to the grocery store, make sure he knows that those extra efforts are blessing you. Be an encouragement to him.
Stay connected to him.
One of the hardest days for me was when my husband went back to work- and I know that this was a really hard day for him, too. Staying connected throughout the day- a phone call on his lunch break, sending him a photo of the baby in the afternoon- helps to close that distance. Taking the time to talk through your day with one another in the evening is important, too- you can quickly feel like you are leading separate lives, but good communication can prevent that.
Encourage others to think of him, too.
So often your community will focus on you as the mother- helping you with chores, cooking your favorite meal, letting you get a shower, etc. When people ask you what you need or what they can do, think about what might bless your husband, too!
A good example of this is meals- if someone asks you for a suggestion of what they can cook for you, tell them his favorite meal. Perhaps the trash or recycling needs to be taken out, or the oil needs to be changed in the car. Bless him by taking some responsibilities off of his shoulders- he will be so happy!
Pray for him.
Days (and nights) with a newborn afford us much time to think and pray- particularly while nursing or feeding the baby. Take this time to pray for your husband- strength and health for his body, clarity and wisdom in his workplace, intimacy and grace in his relationship with the Lord. Pray over your marriage, particularly in this hectic time- that he has the boldness to lead your family well, and that you are a graceful, Christlike helpmate to him even when you may not feel like it!
Even on days when you feel like you don't have a moment to spare for yourself, remember the first ministry the Lord placed you in: your marriage. It's very hard (take it from me!) but may we always seek to glorify the Lord by loving our husbands well!
What ways have you found to bless your husband on a daily basis, even when life is chaotic? Have you found good ways to stay connected to him in those times? Share with us in the comments!