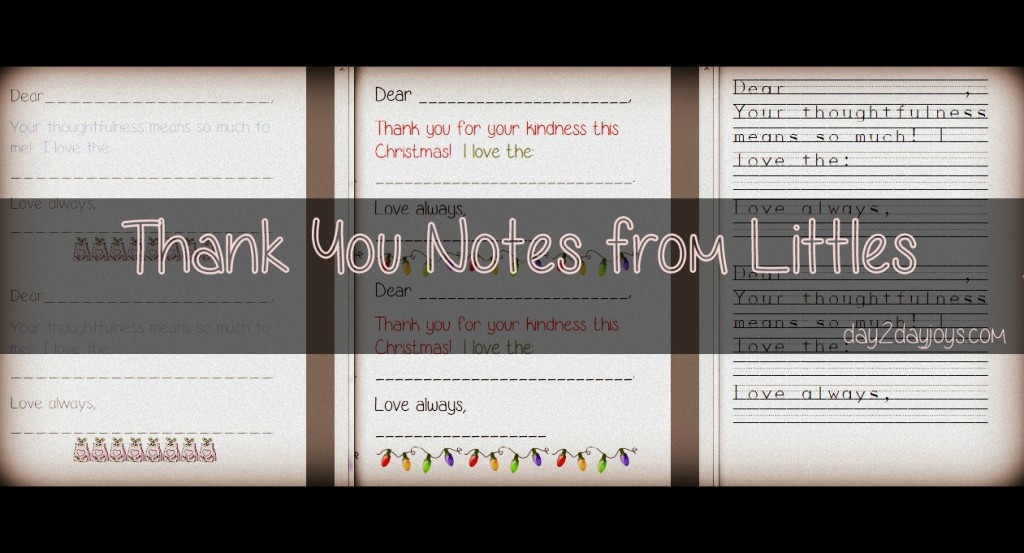 Written by KT @ One Organic Mama, Contributing Writer
Want to encourage thankfulness in your little ones?
We started writing thank you notes early.  The kids would decorate paper with crayons or finger paint, and I would write the note and talk to them about what they liked about each gift.
This year, my 4 year old is ready to contribute (a little) to the writing process!  He is having fun practicing letters and loved writing his own note to Santa this year!  Imagine my surprise when he asked to write it, I didn't realize how many letters he really knew already!  I dictated to him letter by letter, and he was able to do most of it by himself!  He was excited to write his own thank you notes which takes lots of patience and time (I dictate letter by letter), but I think in the long run it will be worth it.
There are three printables here (in case you want to use them for a later event and have already written your thank yous from Christmas) – hopefully one will work for you!  There are 4 cards to a page so your thank yous should fit into a smaller envelope!  Happy writing!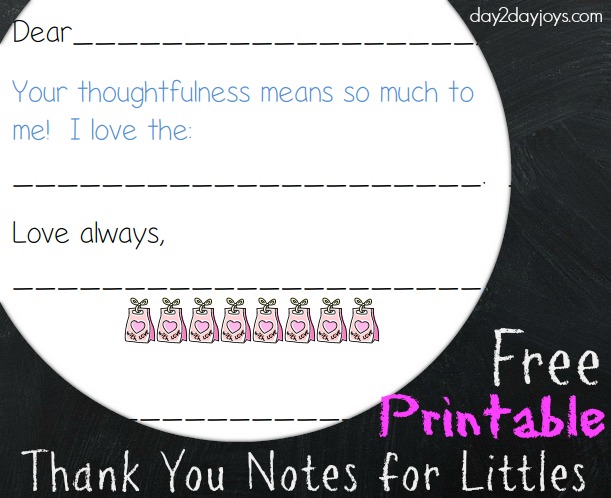 Here are 3 Free Printables for your use:
Thank You
Christmas Thank You
Penmanship Thank You
Do you have your littles write Thank You notes?