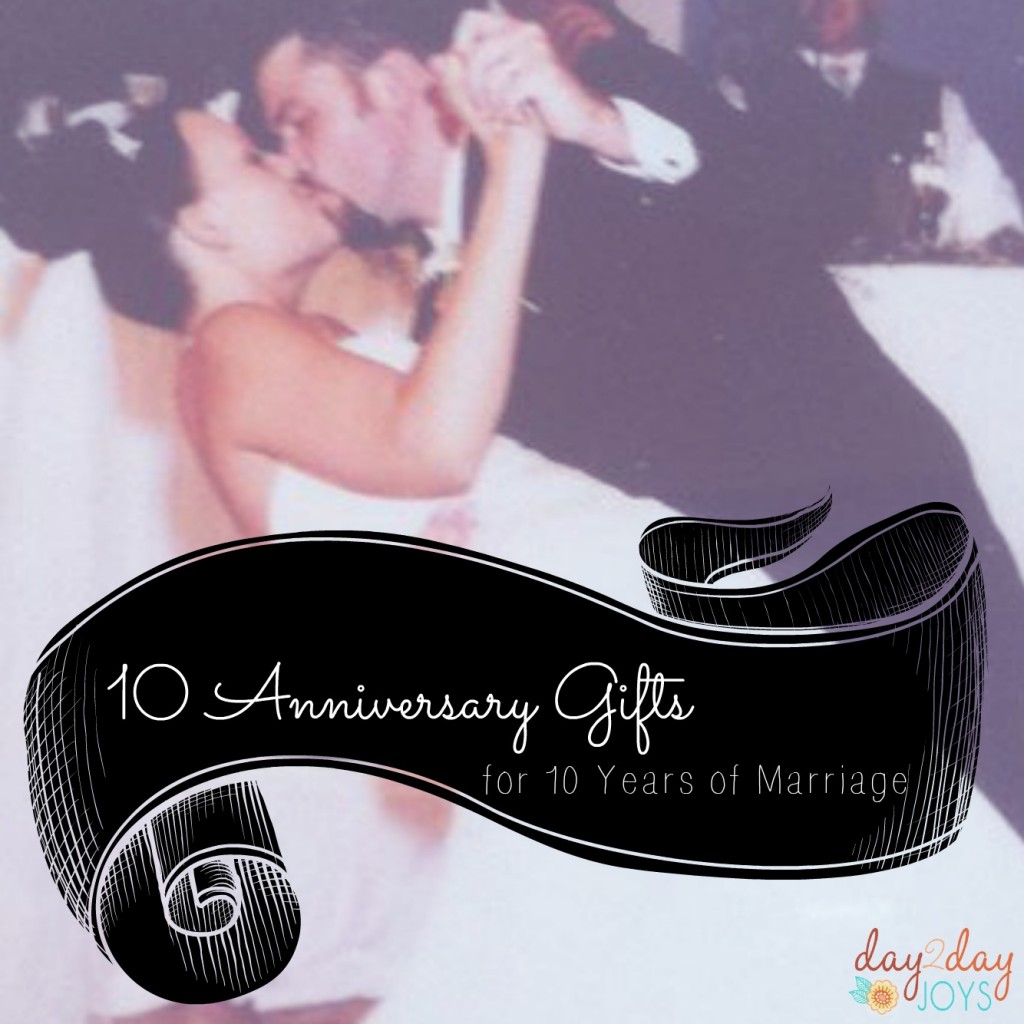 Our church is going though a marriage series titled, I Still Do" which couldn't be more fitting since we celebrated 10 years of marriage a couple weeks ago and remembered the vows we exchanged. Something I'm continuing to learn is that marriage isn't about making us happy but making us holy.
Well, we definitely have had some unholy arguments as well as treasured, happy moments AND I'm so glad that God had a plan when he crossed our paths because HE knew that us together would point us to HIM and we would be able to live out the calling HE has on our lives.
Well, I'd love to share with you his (well, more like our) gift I "gave" him. I know, I know I used my blog to share with him his gift, but you'll see, it was the best way to do it!
Jake, I love you!
Today marks 10, yes TEN years for you and I as a married couple.
It doesn't seem that long ago that we first met as young college students. And look how far we have come! We've went through rough times, poor times, times of hurts but the most special are when we were in those valleys and rose to the mountain tops where we've experienced blessing and victories!
Since we are celebrating 10 years I thought it would be fun to get you (us) 10 gifts but I didn't know what to do. I could get things that most likely would get lost or forgotten as years go by so instead I thought what about 10 cheesy gifts that we'll remember forever!
I did a Google search and lo and behold a site came up that we once came across late one night…Fiverr, the wold's largest marketplace for services starting at $5.
So here are 10 gigs celebrating 10 years!
*In no particular order
A book cover representing our love story
If our love story was a book, the tagline would be…A Story where Love begins on the first page. Two meet, become a family and take you on an adventure of a lifetime, defeating the odds all while trusting in God along the way.
*This lovely book cover was done by top_deziner.
A short story of how it all started
This story is written from an outsider looking in on how we met at a Lee University basketball game almost 13 years ago.
*This short story was written by carrieblogger.
A comic graphic from when we were dating
You probably remember this photo, it's from the first summer you visited Arizona and my family went to Mexico. We had so much fun!
*Artwork done by olivermarcetic.
A song about "You and I"
A song titled, "A Life of Our Very Own" talks about our journey. 
*Song written and recorded by uri_avi
Lyrics:
It was hot that day, 10 years ago
You made me your wife, It was the happiest day of my life
And after Mexico, we went to South Carolina, you were in school
It was oh so hard, but it was oh so right
Just you and I, such beautiful days of my life
We prayed to God and we waited on God to show us the way, show us the light
and how he's blessed us, how he's blessed us with three of our own
Three beautiful little kids
When I close my eyes, I can't imagine a better life, a better life, the man of my dreams
A better life, a better life, I can't imagine
Anything but you and I
Going, going on together forever
We got a home of our home
You got a clinic of your own
Making a life of our very own
A piano composition generating feelings of a beautiful love story
I know how much you want to learn to play the piano so I had a musician compose an original piece of music thinking about something touching and beautiful, with different sections and moments, trying to show all the periods of our relationship over these past 10 years.  It's called Beautiful Things Last Forever
Plus one day maybe you can learn to play it.
Here's also a slideshow of pictures from our 10th Anniversary trip to the Biltmore accompanied by the composition.
*This composition was created by damianshima.
A family tree
We've been building our family since 2004 and I cannot wait to see what our tree looks like on 50 years! To view this bigger, check out this PDF of our family tree.
*Beautiful artwork done by helendesignct. 
A love rap
I thought this would be a fun way to think back on where we were and now where we are. Zet broke it down for us!
Here are the lyrics:
This mans from the counrty while shes from the city
two opposites attract, who else can agree?
It isnt plain to see love has no mask
Dont let it pass, make sure your loved ones within your grasp
Meeting in college while they were young
they werent dumb, just picked up the love gun
and pulled back,
aimed at one another at the basketball game
this is real love, not one of these games
Getting lost on the first date on college campus
Regardless of status, still took the chances
having the ups and downs left to right
these past 10 years gave them a reason to survive
Putting their trust in God, giving it all to him
He who holds the power within
Feeling the victory, no longer the misery
who else will conquer the battle of loves mystery
Who would've known you'd have 3 kids later
Under a roof, happily, told you there'd be no failure
*Rap written & recorded by rap_music
A movie trailer
Here is our very own movie trailer, synced with the new to us song we both have fallen in love with, All Of Me
.
*Movie trailer created by aaronarnold
A unique love song
Here's another song "I Couldn't be Happier" written especially for us.

*Song and slide show by Kianav
Here are the lyrics:
Chorus: Thank God that I found someone like you
If I ever was without you, i don't know what id do
Our beautiful kids, you and me have three
Any happier than this, i don't think i ever could be
I love you
Verse 1: Hey baby this is for you and me
Celebrating our 10 anniversary
Staying strong through the thick and the thin
you bring out the glow i have within
Pre chorus: I never want our love to end
I am so happy that you're my best friend
Verse 2: Our love story is like no other ever made
God helped us through every time that we prayed
Its true that when one door closes, ten more open
we have victory, we might be bruised but not broken
Pre chorus: Time fly by fast when you are having fun
Our love story continues on…the best is still to come!
And lastly, a graphic showcasing our commitment to each other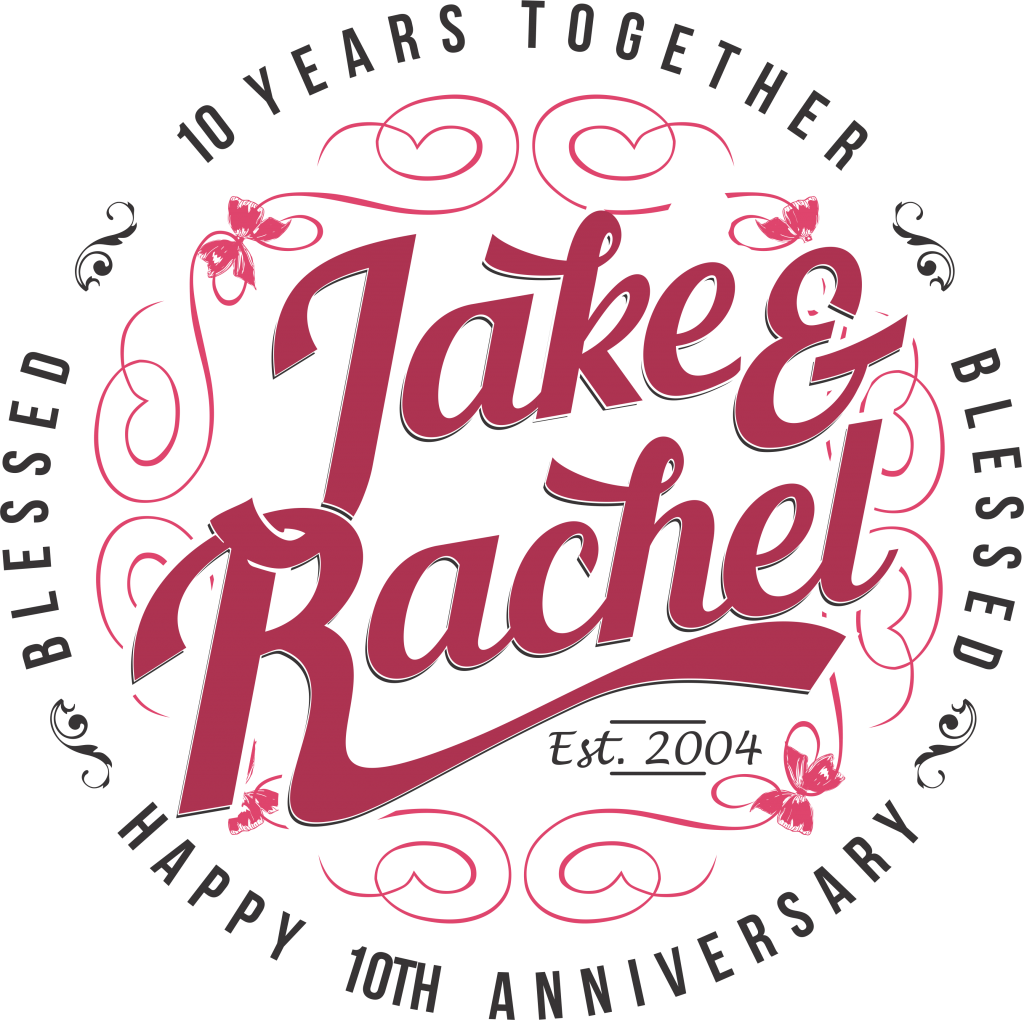 This represents our 10 years together and the blessings to come.
*Artwork done by mojokumanovo
I love you sooooo much Babe! Can't wait for the next 10 years! 

*note: This post was not paid for by fiverr. I bought these gigs from each seller listed above. I did enhance some of the gifts by choosing more gigs increasing the price to more than $5.
What unique gifts have you given your spouse?
Podcast: Play in new window | Download