Written by Reelika @ Financially Wise On Heels, Contributing Writer
Around Easter-time, we always look for simplicity, quality family time and enjoying special treats. As a total baking fanatic, I love to bake something delicious that entire family can enjoy.
Lemon Meringue Pie for Spring
There are several lemon meringue recipes available, but my absolute favorite is the one I am sharing with you today.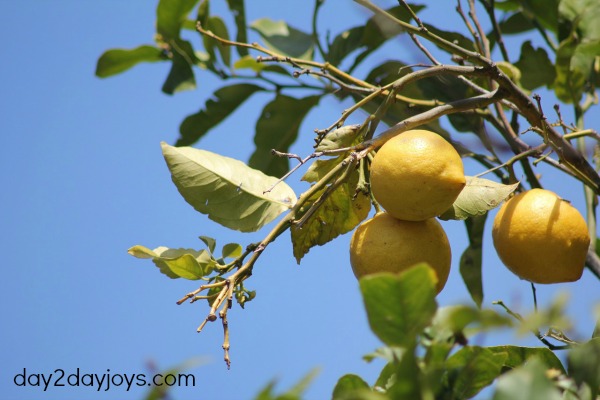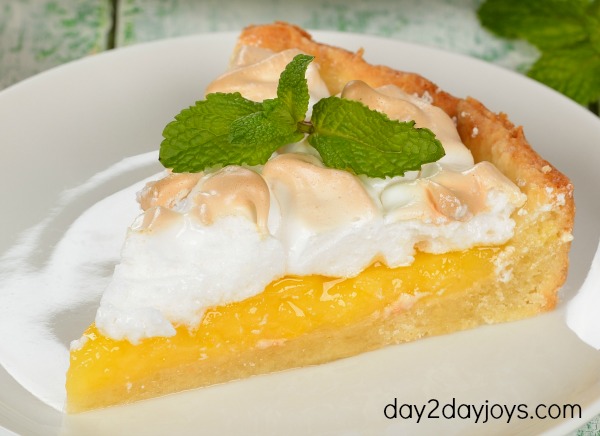 Lemon Meringue Pie
2015-03-23 07:02:08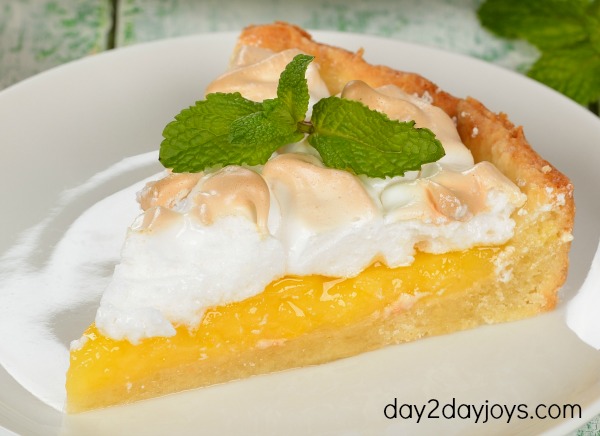 Serves 6
There are several lemon meringue recipes available, but my absolute favorite is the one I am sharing with you today.
What You Need
250 ml measuring cup
20 ml tablespoon
9 inch (23 cm) diameter pie dish
For the Pastry
1 large egg
120 g cold butter (cut in small pieces)
70 g (1/2 cup) self-raising flour
130 g (3/4 cup and 1 tablespoon) plain flour
30 g (1 tablespoon and 3 teaspoons) caster sugar
For the Filling
56 g (4 tablespoons and 3 teaspoons) cornflour
170 g (3/4 cup) golden caster sugar
180 ml (2/3 cup and 2 teaspoons) fresh lemon juice (approximately 3 lemons)
230 ml (2/3 cup and 1/4 cup) water
60 g butter (cut in small pieces)
3 large egg yolks
For the Meringue
3 large egg whites
170g (3/4 cup) golden caster sugar
Instructions
Put the flours, caster sugar and butter in a food processor. Process until the mix resembles fine fresh breadcrumbs. Add egg and process on medium speed for about 20 seconds, until the mix clumps together.
Next, form dough into a flattened round. Put it in a freezer bag (or wrap in plastic wrap). Put it into the fridge and refrigerate it for at least an hour (or overnight).
Combine sugar, cornflour, lemon juice and water in medium saucepan. Use medium-high heat and stir constantly until the mix starts to boil. Reduce heat to low and continue stirring until the mix becomes transparent and smooth. Remove saucepan from heat and stir in both butter and egg yolks. Stir until entire butter has melted and the mix is smooth. Pour filling into a small bowl or container with a cover and put it into the fridge. Keep it in your fridge until it is cold.
Set the oven to 180 degrees Celsius and roll out pastry on a lightly floured board. Put it into pie plate and gently press into dish. Place a sheet of baking paper on the pastry and fill it with pastry weights. Bake at 180 degrees Celsius for 10 minutes. Remove weights with baking paper and continue baking for 10-15 minutes. Let the pastry cool completely.
Preheat oven to 200 degrees Celsius.
Place egg whites in a bowl. Use electric mixer on high speed until at soft peak stage. Start adding the sugar gradually on the same time beating well until the sugar has dissolved and the mix is thick. There shouldn't be any sugar crystals.
Spoon lemon filling on cooled pastry and spread meringue to cover filling. Form peaks in the meringue with a spoon. Bake it approximately 7-10 minutes.
Notes
Allow the lemon pie to cool to room temperature, cover it and put it to the fridge. Serve it cold for instance with ice cream.
Day2Day Joys http://day2dayjoys.com/
What's your favorite pie for Spring?