Today is the 10th day of the 12 days of Christmas Reviews & Giveaways 2015!
Review by Janet @ Frugal & Focused, *NEW* Contributing Writer
On the 10th day of Christmas, day2day joys gave to me…
A warm and woody essential oil blend from dōTERRA that promotes a sense of relaxation just in time for the busy holiday season. This airy, fresh blend evokes feelings of tranquility and balance.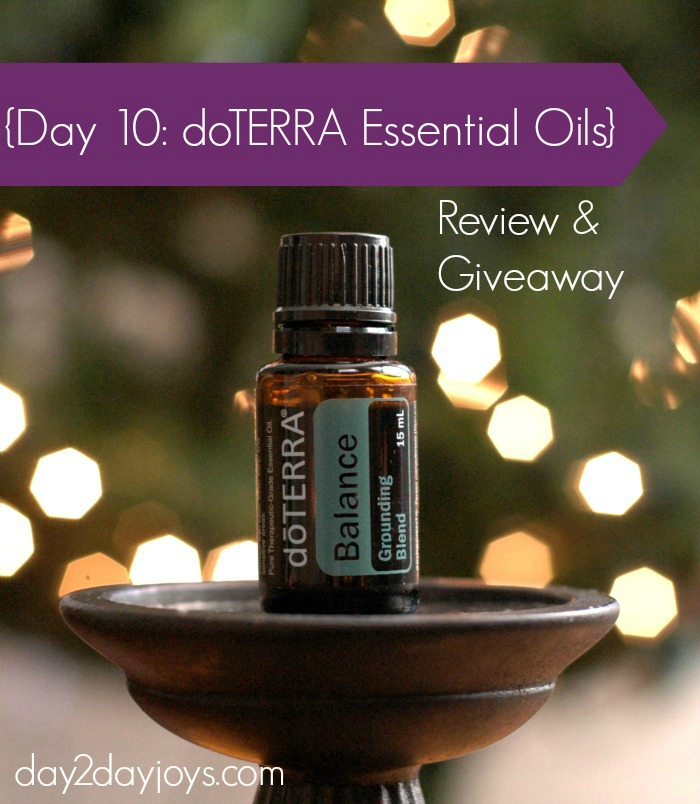 dōTERRA produces and sells therapeutic grade essential oils as well as oil blends and other healthy living products. The company is revolutionizing the way families manage their health by harnessing nature's most powerful elements.
dōTERRA essential oils are high quality CPTG Certified Pure Therapeutic Grade®. They are sold through individual Wellness Advocates who introduce, educate, and sell the products in their local market.
They provide educational opportunities for all people interested in learning how therapeutic-grade essential oils can be used as a self-care wellness alternative. More and more people are using essential oils to manage everyday health concerns naturally.
a blend of five different essential oils
promotes a whole body sense of relaxation
may help anxious feelings
evokes feelings of tranquility and balance
smells great
can be applied topically or used aromatically
Now for my review:
I was given a bottle of dōTERRA Balance essential oil blend by Holly, a Wellness Advocate. I have used other brands of essential oils but this was my first time to try dōTERRA. I've heard a lot of good things about the quality of their products and was excited to give it a try.
The timing was perfect to receive this oil as I had just returned home from a five day trip two days before Thanksgiving. I certainly needed a little balance in my life at that point. I began applying it topically.
My first application was to my wrists and neck in hopes it would help me relax a bit as I made the transition from the trip to preparing for Thanksgiving. After that, I began applying it twice a day on the bottom of my feet. I even diffused it on a particularly busy day.
Since I began using this oil, I feel noticeably calmer. Even after a poor night's sleep, when I usually feel frazzled and unfocused, I found I was focused and able to stay on task. The Balance Grounding Blend is quickly moving to the top of my list of favorite oils!
What I Liked:
It smells great.
It's a natural way to manage feelings of stress and anxiety.
It's safe for my whole family to use.
It can be use topically or aromatically.
You notice results almost immediately.
It's a high quality product.
What I didn't Like:
Nothing!
You can Buy It!
Go to Holly's dōTERRA site and learn more about the Balance Grounding Blend,see all the products available, and try them for yourself! You can also connect with Holly on Facebook, Twitter, Pinterest, and Google+.
I will add the rest and make the question at the end fit to the product, if you have a suggestion, go ahead and add it.
You can Win it!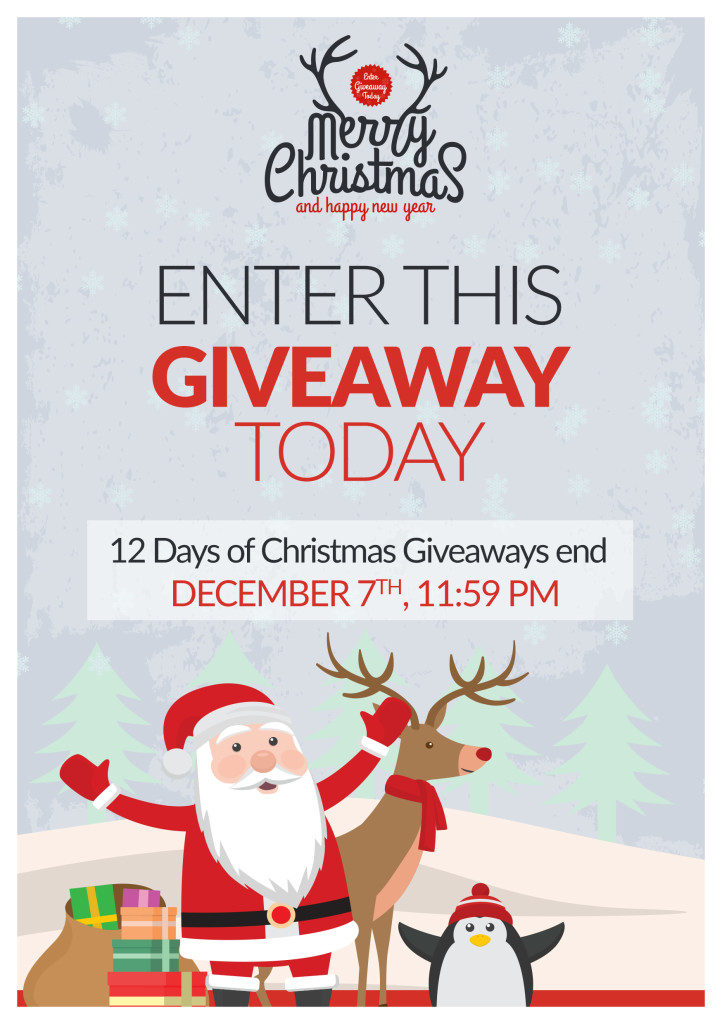 Enter this giveaway! If you win, you will get a bottle of Balance Grounding Blend($26.67 value).
Use the rafflecopter below!
If you don't see widget, click below:
a Rafflecopter giveaway
Disclaimer: I, Janet, was given the product to review with my fair and honest opinions. If you would like more info or to have a product reviewed, please contact Rachel.
**ALL of the 12 Days of Christmas giveaways end on December 7, 2015 at 11:59pm EST and is open to USA & Canada residents ONLY. One lucky winner will be chosen using rafflecopter and be notified by email. The winner will have 3 days to respond with their contact information, if they do not respond a new winner will be chosen. Must be 18 to enter. No purchase Necessary.
Have you ever tried essential oils? How do you think they can help you stay healthy?